Bulk SMS is one of the most widely used services in the world. It has been around for many years and is still going strong.
SMS API integration can be a powerful tool that can help your business grow.
1) SMS API integration helps you to reach out to a larger audience because it enables you to send messages to people who don't have your app installed on their phone.
2) It also saves money because sending messages through an SMS API service provider is much cheaper than using a 3rd party app like WhatsApp or WeChat.
3) You can also track the performance of your campaigns with an SMS API service provider and get detailed reports about who opened your message, clicked on links, etc.
4) An SMS API service also provides more security for your customers.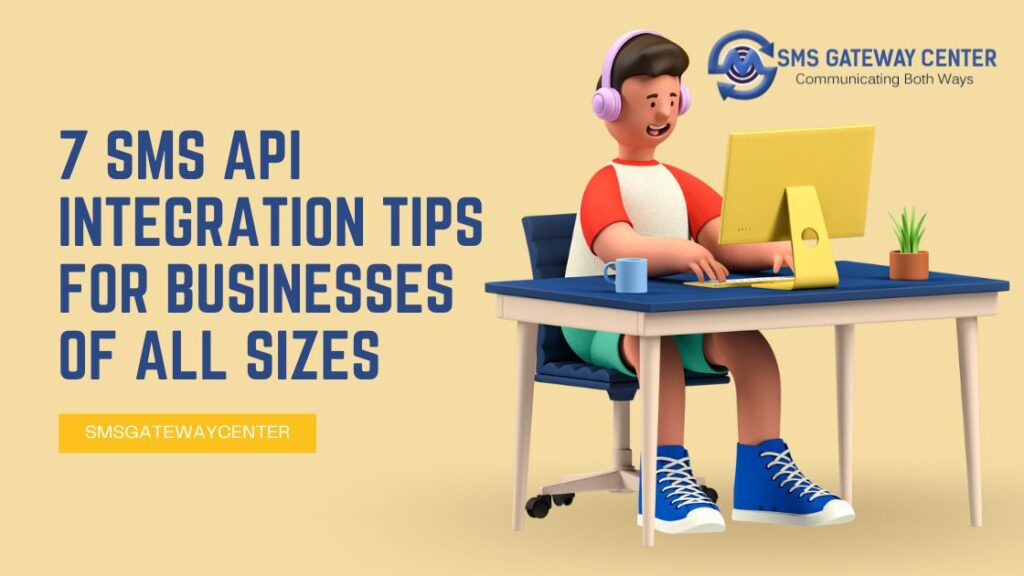 When Should You Consider SMS API Integration?
Text messaging is an efficient way of communicating with your audience. It is one of the most popular forms of communication among millennials, and it is used by companies to reach out to their customers.
In this chapter, we will talk about the benefits that you can get by integrating SMS API into your business. We will also talk about the use cases for SMS API integration and some examples of companies who use it.
SMS API can be integrated into any business that needs to communicate with their customers through text messages.
Some use cases for SMS APIs are:
Sending out marketing offers or deals.
Sending reminders.
Sending alerts when a customer has a package coming up for delivery.
How to Choose the Right SMS API Provider for Your Business Needs?
Choosing the right SMS API provider is not easy. There are a lot of factors that you need to take into account when choosing the right provider.
Some of the factors to consider are:
Ease of integration with your system
Pricing model
Scalability
Data security
3 Crucial Steps to Integrate your Business Applications with an SMS API Provider!
SMS API integration is a great way to communicate with your customers and provide them with more personalized service.
The three steps you need to take in order to integrate your business applications with an SMS API provider are:
Find the right provider for your needs
Integrate the application
Test the integration
The Complete Guide to SMS Gateway Center – A New Tech Tool that Automatically Responds to Text Messages on Your Behalf!
SMS Gateway Center is a new tech tool that automatically responds to text messages on your behalf and is the perfect solution for business owners who want to save time and money.
This article will explore the many benefits of this app, including its ability to help you save time and money, as well as being a powerful marketing tool.
---
Save this interesting page on your favorite Social Media
---