As you are aware that the industry wide implementation of TCCCPR 2018 guidelines to curb spam and unsolicited commercial communication is under process. Complying to the directives laid out in the regulation, all operators, is now ready for another major step towards the implementation of the TCCCPR 2018 order.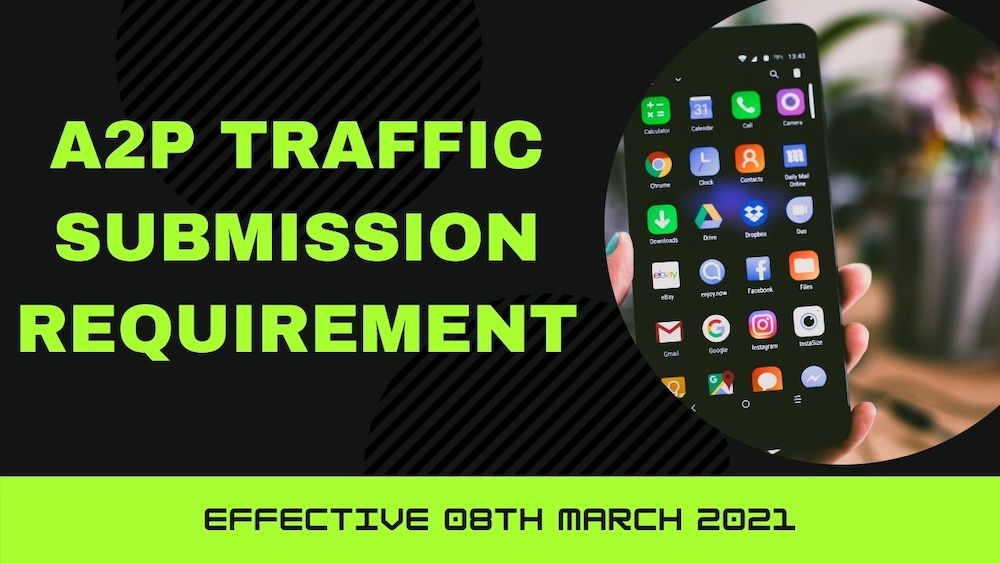 All Telecom Service Providers are going live with the content template scrubbing with effect from Mar 08, 2021. This implies that henceforth, all the commercial communication will be processed only when the messaging templates are registered and approved on the DLT portals. Please ensure that all your commercial communication messaging templates are submitted for registration on or before Feb 28, 2021 on DLT platform, failing which, all messages with unapproved content will get blocked with effect from 00:00 hours on Mar 08, 2021, unconditionally. This step will help in blocking those messages that carry any unauthorized content, which may cause damage or disrepute to your business or to the customers.
Please note the following :
1. The revised date for starting the content template scrubbing on the DLT portals is Mar 08, 2021.
2. No traffic will be allowed after Mar 07, 2021 without approved Template ID in your submission. You are, therefore, requested to upload all your content templates at the earliest, for approval before the cut-off date. All commercial communication messaging templates submitted for registration on or before Feb 28, 2021 on DLT platform, will be approved or rejected, before the go-live date. Templates submitted later than Feb 28, 2021 may not be approved in time for transmission on Mar 08, 2021.
3. All PEs need to get their system ready and conduct testing with their respective telemarketers/aggregators on their platforms by the said date.
4. Operators are making all efforts to clear all the pending template approval requests submitted on their portals, at the earliest. However, due to tremendous surge in the submission of the content templates, this may take some time to clear, but Operators will make every effort to approve all your templates before going live with the template scrubbing.
SMSGatewayCenter look forward to your co-operation in this regard so that any disruption in important communication can be avoided.
---
Save this interesting page on your favorite Social Media
---