Bulk SMS messaging is one of the most popular means of communication in Recruitment Industry. Compared to other modes of commutation, it is fast, efficient, time-saving, and effective. In the recruitment industry, you may find yourself at a cross road when choosing the mode of communication to use to pass a certain message to a group of people.
In such a situation, Bulk SMS messaging would stand out as the best mode for communicating. Comparatively, Bulk SMS messaging is even a more suitable mode of communication than emailing. Unlike Bulk SMS messages, Emails may not be opened immediately upon delivery. Most people check their emails periodically while they keep their phones by themselves, opening every new Bulk SMS message instantly as such.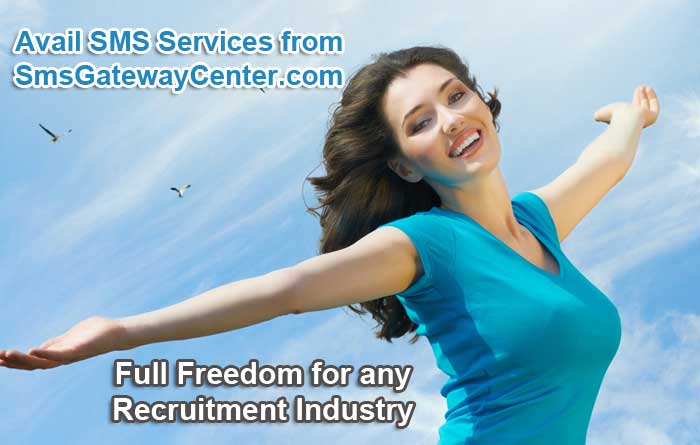 Bulk SMS Messaging Services
In the recruitment industry, you have to;
Advertise for job opening.
However, you may be targeting a specific group of people with the advert. You can conveniently send SMS for jobs to the group of individuals you target. This SMS will be delivered immediately, thus being a sure and effective way to communicate to that group. This process is very efficient in terms of time and resources. All you will need is time to compose the SMS advertising the job, then select the individuals you need to get the advert and sent. The advert is delivered to the target individuals timely and efficiently with minimal interference.
Recruit.
You can also SMS for recruitment to target individuals. Bulk SMS messaging is the best way to inform shortlisted individuals of their interview dates and details without going to so much trouble. Besides, the recruiter is sure that all the shortlisted have got the message, and they should prepare and turn up as expected.
Post recruited individuals.
After the interviews and selection, the selected qualifiers for the job can be sent SMS for placement by the recruiter. Bulk SMS messaging is a form of person to person communication, much less formal than other modes. Therefore, it is very effective in passing information to others.
SMS Gateway Center offers bulk SMS messaging services for Recruitment Industries in India. You can avail our services by placing orders online, or you can call our Accounts Officer Desk on +919930447726, or you can even mail us at contact@smsgatewaycenter.com, or you can check our pricing at https://www.smsgatewaycenter.com/pricing
---
Save this interesting page on your favorite Social Media
---