Having your email or other marketing channels hacked or compromised can permanently damage your business and relationship with your audience. Indeed, when it comes to bulk SMS messaging, you can rest assured that SMS cannot be hacked – and moreover, there is not a single company on the planet who could take this channel away from you!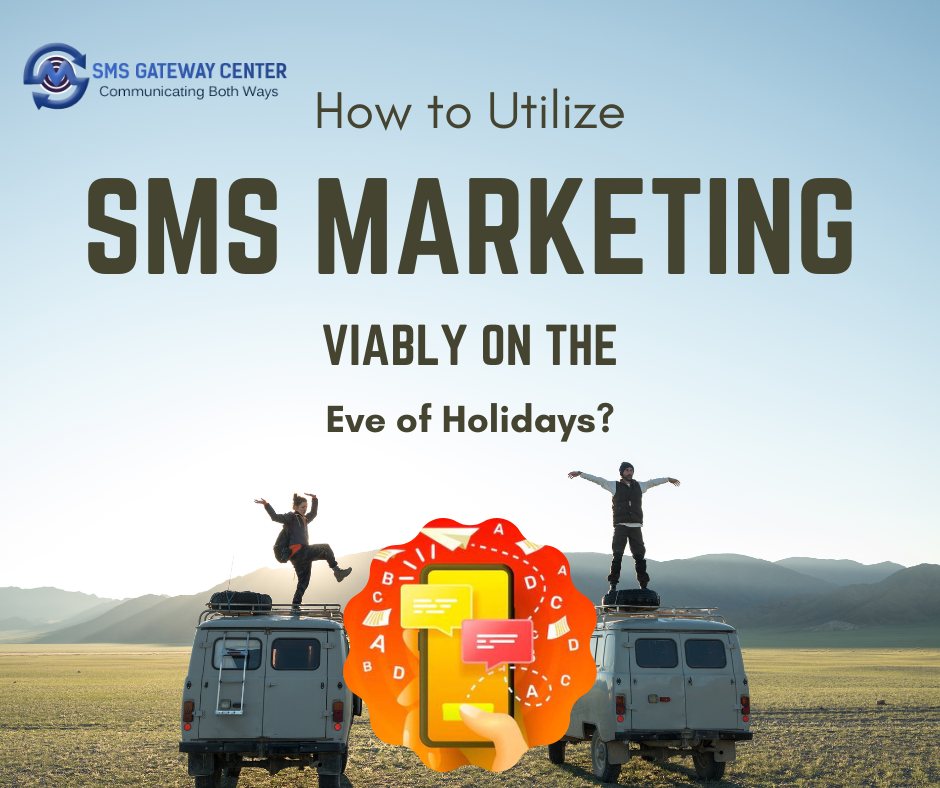 Limited Time Holiday Deals
The holidays are a great time to take advantage of SMS marketing. Everyone is in a festive mood and looking for deals. You can use this to your advantage by offering limited time holiday deals through SMS. This will create a sense of urgency and encourage people to take action. Make sure to promote your SMS campaign well in advance, so people have time to sign up. And don't forget to keep your messages short, sweet, and to the point.
SMS marketing is a great way to reach out to your customers and create an interactive holiday experience. Use these tips to make the most of your SMS marketing campaign this holiday season!
Send Greeting Texts
The SMS marketing campaign on the eve of Christmas should be designed in such a way that it sends warm greetings to the customers. The texts should be written in a way that it creates a personal connection with the customers. It is essential to make the customer feel special and appreciated. Further, the SMS should also contain a call-to-action which encourages the customers to take some action.
Holiday Coupons with SMS Subscription
As the holidays approach, SMS marketing can be a great way to promote discounts and coupons to customers. To make the most of this opportunity, businesses should consider implementing a subscription system for their customers. This allows customers to opt-in to receive text messages with holiday promotions.
To get started, businesses should determine what kind of holiday promotion they would like to offer. Once that is decided, they can create a sign-up form for their customers. This form can be placed on their website, in their store, or sent out via email. Once customers have signed up, they will start receiving text messages with holiday coupons and promotions.
SMS marketing can be a great way to boost holiday sales and bring in new customers. By implementing a subscription system, businesses can make sure that their customers are getting the best deals and promotions.
Offer Loyalty Program with Reward Points
Are you looking for ways to make your SMS marketing more effective on the eve of holidays? If so, consider offering a loyalty program with reward points. This can be a great way to encourage customers to stay engaged with your brand and make purchases during the holiday season. Here are a few tips to get you started:
Define your loyalty program goals. What do you want to achieve with your loyalty program? More sales, repeat customers, or brand awareness? Once you know your goals, you can design your program accordingly.
Decide what type of rewards you will offer. Will you offer discounts, free shipping, or exclusive access to holiday sales? Choose rewards that will appeal to your target audience and fit within your budget.
Promote your loyalty program. Make sure your customers are aware of your loyalty program by promoting it through your website, social media channels, and email list. You can also include information about the program in your SMS marketing messages.
Track results and adjust as needed. Pay attention to how customers are responding to your loyalty program. If necessary, make changes to improve results. For example, if participation is low, you may need to rethink your rewards.
Final Words
SMS marketing can be a great way to connect with your customers on the eve of holidays. It can help you wish them a happy holiday, promote your holiday sales, and remind them of your hours of operation. By utilizing SMS marketing in a smart and effective way, you can make the most of this powerful marketing tool.
---
Save this interesting page on your favorite Social Media
---