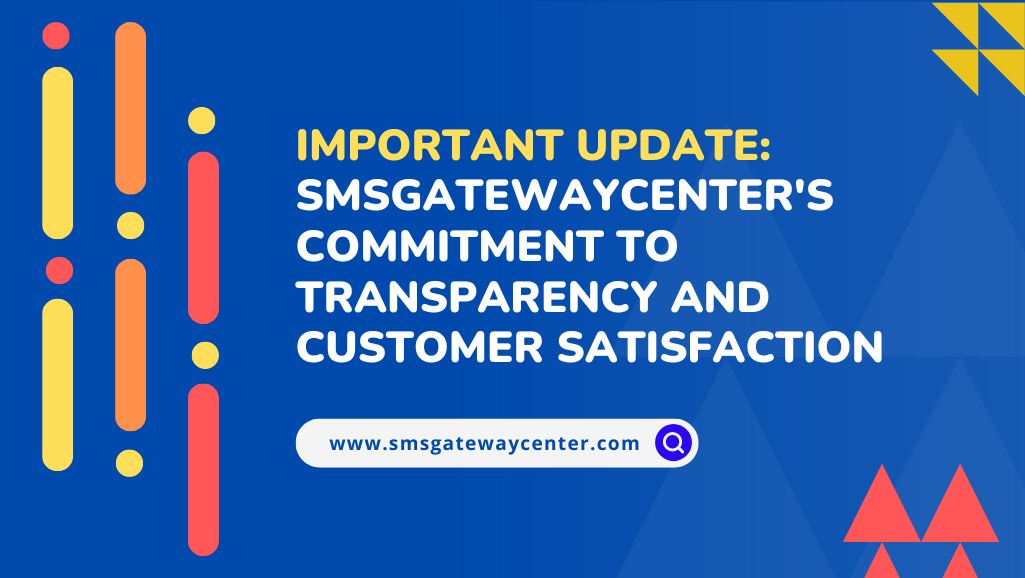 Dear Valued Customer,
We sincerely hope this message finds you in good health and high spirits. At SMSGatewayCenter, we deeply value the relationship we share with each of our esteemed customers, and it is our constant endeavor to provide you with the best-in-class services for your utmost satisfaction.
We are writing to inform you about some important changes in the pricing of our Domestic SMS and DLT services for India, which are scheduled to take effect from August 1, 2023. These adjustments have been necessitated by increased costs on the Telecom Supply side, as mandated by the government. As a responsible and transparent service provider, we believe in keeping you informed about any changes that may affect your experience with us.
Rest assured, we are diligently working to finalize the precise pricing details, which will be communicated to you formally well in advance. Our dedicated team is committed to ensuring a seamless transition, and we are working tirelessly to minimize any impact on your services.
We understand that you may have questions or concerns regarding these changes, and we want to assure you that our SMSGatewayCenter Support team is here to address any inquiries you may have. We also have a dedicated escalation matrix to offer further assistance should the need arise.
Your unwavering trust in SMSGatewayCenter is of paramount importance to us. We truly appreciate your continued business and support, and we promise to uphold our commitment to delivering reliable and efficient services that cater to your specific needs.
Thank you for being an invaluable part of the SMSGatewayCenter family. We are excited about the future and are determined to continue serving you with the same dedication and commitment that define SMSGatewayCenter.
In case you have any immediate concerns or queries, please don't hesitate to reach out to us. We are here to assist you and ensure that your experience with us remains nothing short of exceptional.
Warm regards,
The SMSGatewayCenter Team
---
Save this interesting page on your favorite Social Media
---