A Father is every Son's First Hero and every Daughter's First Love. That, itself shows how awesome a father is and he deserves a celebration.
Father's Day (it's on Sunday 18 June, in case you are wondering) is around the corner and good news for all the marketers that the spending on this day is on the rise. Usually, customers are not sure what to buy for their dad. When every year in summer Father's day roll around, finding that special gift for the special person becomes tricky. So here is the opportunity for you to show off all your great offers and deals for Dad's day and let your customer know you are ready and able to give them a helping hand.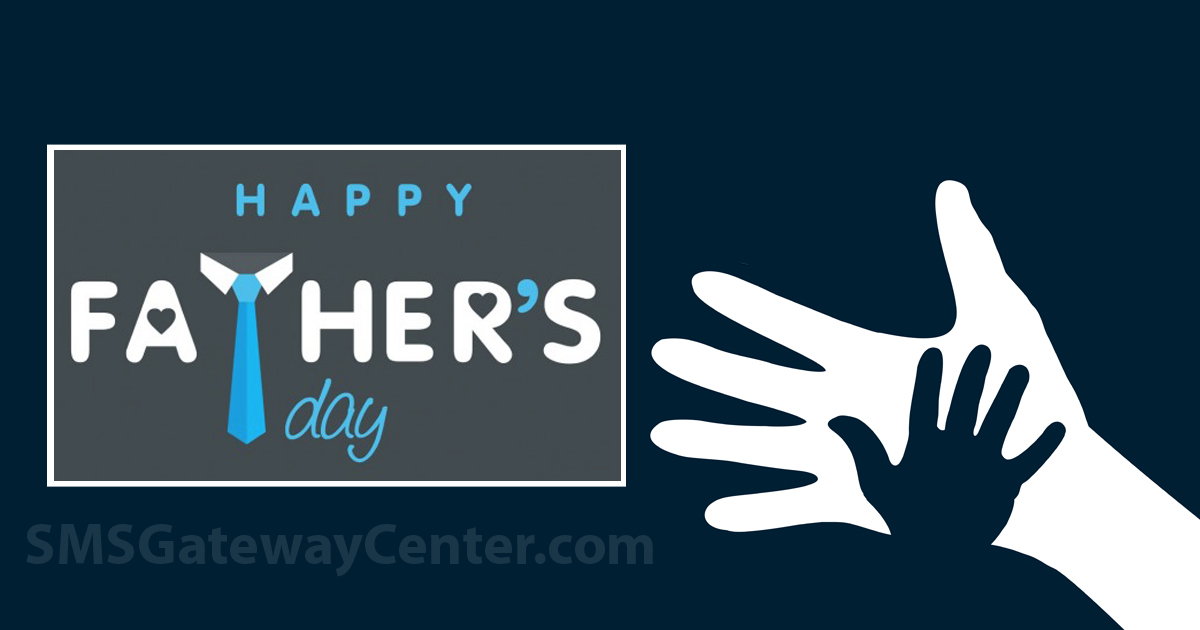 Bulk SMS Marketing is the Right Choice
Thinking! How can your business get a piece of dad's day pie? Just a simple step – Bulk SMS. Bulk SMS is the simplest marketing tool. It is cost effective and gives high return on investment. You can promote your offers or deals successfully to wider spectrum of customers within few minutes.
A proper bulk SMS campaign has over 7 times greater performance compare to email marketing. Additionally, coupons delivered via SMS have redemption rates 10 times higher than those of printed coupons.
Now a days, interaction with customers has become an essential part of the modern age marketing. By sending your mouth watering deals through SMS campaign on this Father's Day, you are not only engaging your customer this time but also for long run. It's a complete win-win situation. Customers prefer brands that maintain a personal communication with them and they look forward for upcoming offers. Update your customers every time about your discount offers, new arrival and other deals with your SMS campaign. So, take advantage of this opportunity and send your offers to thousands of customers with a single click.
SMSGatewaycenter.com is one of the leading bulk SMS providers in India since a decade. We have well-established track record and our services have always met high with great customer satisfaction. We offer great service at a very competent price and have never been known to compromise on quality of our services. We completely follow the TRAI guidelines to protect interest of our clients.
---
Save this interesting page on your favorite Social Media
---