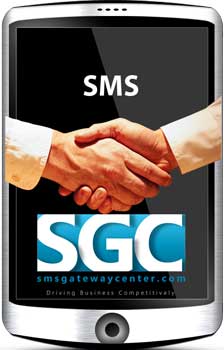 In today's world any form of relationship is built on trust and commitment. Be it a personal or business bonding making relations has always been simple but to keep it going has been a difficult task. Mobile Short Messaging Service has played a vital role in building and maintaining relationships. In these times of miscommunication and misunderstanding, SMS has been a savior in building long lasting and trustworthy connections. Because of its simplicity, cost effective, reliable and easy approach SMS has gained popularity among all genres of society.
Giving it a personal touch
Getting a simple text message from near and dear ones has always made one feel happy and contented. It is just the way we express our words and thoughts through SMS that creates a huge difference in ones relationship. A simple thank you or take care message always created a magic in rebuilding relations. SMS creates a one on one trust among the relations giving it more personal experience. The emotions which cannot be expressed through talks are well articulated through SMS. These techno smileys and symbols have added an additional flair to convey messages and emotions via SMS.
Business Necessity
SMS is termed as a lifeline for any long lasting customer-client relationship. SMS has helped in building relationships and reputations among business clients. In the current market scenarios, customers greatly appreciate the personal touch of a reminder or thank message via SMS. Rather than making a brief call or consuming valuable time on talks, it is always better to send out simple text message. This initiative has created an ever lasting impression among business clients to continue fruitful relationship.
Brand Promotions
To make the brand more visible, it is always important to keep them in the people's mind regularly. SMS is used for promoting brand activities. It is always known that people read SMS shortly after they receive it. This results in direct marketing and promoting brand to the customers. Texting the details about latest discounts available or any upcoming events helps the customers to reconnect the brand or product in general. This helps in maintaining effective business relationship in future.
One on One Trust Capacitor
Moving along with the latest technology, communication has simply become easier and quicker in everyone's life. Just a thumb act to text message can create wonders. Indeed SMS seems to rule the world with its charismatic and mass appealing approach. Though base of any relationship is a two way communication, SMS finds its way in building and understanding relationship. Its spontaneity prevails in connecting people across globe in no time. SMS truly acts as a one on one trust capacitor to maintain and build relationship.
SmsGatewayCenter.com offers mobile sms solutions in India. Learn more about SmsGatewayCenter
---
Save this interesting page on your favorite Social Media
---