Restaurants, food centres and eateries of modern times can do a lot with the help of text message marketing or promotion activities. This sentence is justified because large numbers of young boys and girls located in India and other parts of the world have their own mobile phones or Smartphone handsets. In fact, restaurant SMS marketing has become the best medium to grab the attention of food lovers to your food centre. Common examples associated with this category would include.
Restaurant SMS Marketing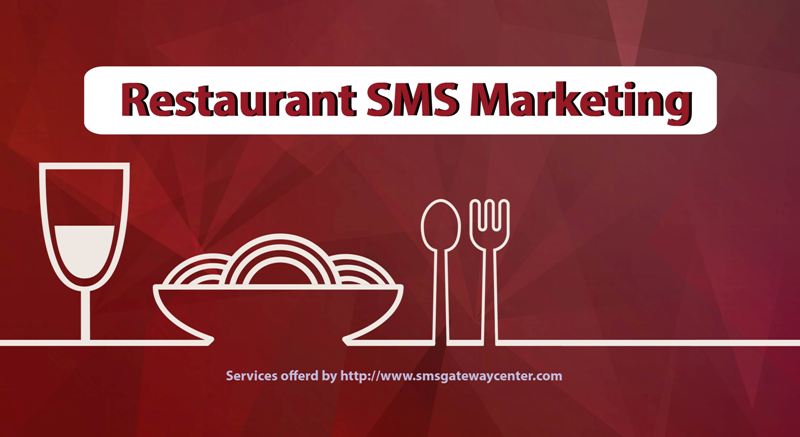 Fast Food Centres
If you are the one operating a fast food business in your own area and offer varieties of Indian and foreign spicy dishes. You should definitely use the service of bulk SMS message using restaurant SMS marketing tactics to inform people about discounts available in your offered dishes. Discounts and special offers on varieties of fast foods, like pizzas, burgers and hot dogs and so on informed via mobile phone messages. This would obviously serve as effective means to retain your customers towards your fast food centres.
Dining and Main Course Facilities
Many people want to enjoy fine dining with their family members or business associates during special occasions. Thus, if you operate a restaurant offering main courses and fine dining facilities. You could use restaurant SMS marketing techniques to create awareness about your special cuisines and beverages. Which your restaurant serves with the main course. In addition, you could even use SMS marketing to inform your existing restaurant visitors about special seasonal dishes to be served to guests.
Customer Survey and Feedback Purposes
Restaurant and eatery owners could launch a suitable campaign or special promo for customers. And help them in winning prizes via performing suitable surveying activities. In addition, businesspeople could be aware of such survey-related promotions to customers with the help of bulk SMS messages. Main benefit associated with hosting such promos via SMS is that it helps businesses in accomplishment of the entire customer research work at relatively less rate and, at the same time, in hassle-free manner.
Effective Way to Explore for Newbie of the Area
Whether individuals prefer for operating restaurants, food kiosks, fast food centres, novices of food business area always require adopting of effective means to explore their offered
Food items.
Snacks.
Other products.
in front of the public. In this situation, restaurant SMS marketing would become a great boon for new business owners. As these types of promotional methods inform food lovers, their family members and friends about the availability of their favourite food items. That too in perfect ambiance and with almost all types of essential facilities.
Smart Way to Deal with Customer Complaints
Last, but not the least, restaurant SMS marketing serves as the smart way to deal with various complaints of customers related to food and other services offered by restaurants. The reason for this is that call on action related to both packaging and receipt of food items. Thus help people to SMS their complaints directly to the company and thereby save big amount of time. In conclusion, SMS marketing and promotion is a great boon for restaurant business owners.
SMS Gateway Center offers Restaurant SMS Marketing services in India at affordable pricing. Visit https://www.smsgatewaycenter.com for more information.
---
Save this interesting page on your favorite Social Media
---