Many of our new clients take a free sms demo from SMS Gateway Center and get confused while testing. Our Technical team has shown a simple demo via a video. Please check out this sample video to learn to send sms to individual or single mobile number. Send sms now to any Indian Mobile numbers.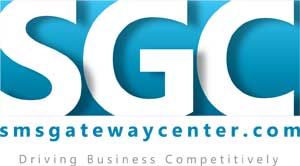 Send SMS Demo Video
The following video will show you the following:
Login using account credentials.
Lands on SMS Dashboard.
Click on Send SMS link.
On Send SMS page, write the recipient mobile number from India.
Pre-approved Sender ID will appear.
Select Sending SMS instantly or schedule your sms.
Enter your message content.
Character count will appear as you type sms message.
Click on Submit button to Send SMS.
This bulk sms demo is meant for those members who are already registered successfully. Login credentials will be sent to email and mobile which is used at the time of bulk sms registration.
Once SMS registration is done, then you need to apply for sender id which will be approved by our technical team. Sender ID should be compliant with our Sender ID policy.
Transactional SMS route will have 6 digits alpha-numeric sender ID where as promotional sms route will have 6 digits pre-configured numerical sender id.
SMS messages can only be sent to mobile numbers in India. We do not provide international sms on this platform.
Next video will be on Send SMS using Excel which will guide you how to use your excel sheet to upload mobile numbers and send sms to more than 100,000 numbers at once.
Thanks for watching. We will be adding more sending sms videos in the near future.
Dont forget to subscribe or comment below if you have any clarifications to send sms to any individual from your PC or computer.
---
Save this interesting page on your favorite Social Media
---