SMS Polling, one of the world's most commonly used forms of digital marketing, is fast catching with user in varied business. Today businesses rely heavily on SMS to promote as well as update their Database. A simple SMS can do wonder for the companies as well as the customers, it is highly convenient due to its time saving and cost effective properties.
Another feature of SMS marketing which is also commonly used and of great help to marketers is the SMS polling system. It is an interactive way of getting the customers feedback and opinions on various things. It helps the companies get opinions of majority of their customers and can then use it to provide better quality or service.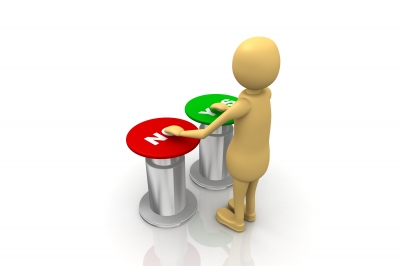 Benefits of SMS polling:
Here are some of the benefits of SMS polling.
One of the most important and common benefit of SMS voting is that companies can ask for a feedback after the customer experience with the store. After they complete their visit, a small questionnaire consisting of 2-3 questions will be sent to their phone through SMS asking for the customers' feedback on their experience.
Checking out competition. Many times companies use SMS polling to customer's views and opinions about the competition which can definitely help them counter it.
SMS voting does not require lot manpower, just some system generated message which are sent to the customers at regular intervals.
Also the calculation of results done by computerized systems, which make it easy for the companies as they do not need a lot of manpower for that.
Computerized calculation also helps avoiding a lot of errors which generally happen with ballot voting.
Also customers prefer using this method rather than ballot; a ballot voting requires their physical presence whereas SMS polling can be done at the convenience of the customer.
Another important benefit of SMS voting is also cost effective for both the costumers as well as companies.
SMS polling is easily accessible for the customers as it does not require an internet connection always, it does not require company or the customers spend lot money, as the incoming messages are free and the cost of outgoing cost is also very minimal.
SMS Polling – Who can use ?
SMS polling is universal and can be used by anyone in any profession as the level of questioning can be modified according to requirements. Whether it's a Doctor, Politician, Sportsman or Academician etc., all find SMS Polling very efficient.
SMS voting is a very practical, can be used by all in whichever field they are. The only thing that is needed to make an effective SMS polling system a good set of questionnaire and an updated database where the company has access to their customers phone numbers.
Conclusion:
So if you're one of those companies who value your customers a lot, then please make sure that you use SMS voting soon so that you can offer goods and services at an improved level to your costumers.
SMS Gateway Center offer SMS Services for SMS Polling in India. Visit https://www.smsgatewaycenter.com for more information.
---
Save this interesting page on your favorite Social Media
---