Mobile has recently become an essential component associated with mainstream technology within almost all regions of the world. It is actually developing itself as an innovative type of media to assist marketers in advertising, promotion, and marketing of various products. Currently, the market explodes itself with large numbers of mobile phone users. This fact has led to the introduction of new marketing tactic referred as the SMS marketing campaign. Thus, large numbers of organizations prefer for the short codes promotional techniques because they promise for the delivery of immediate and actionable contents, which are entirely personal for customers.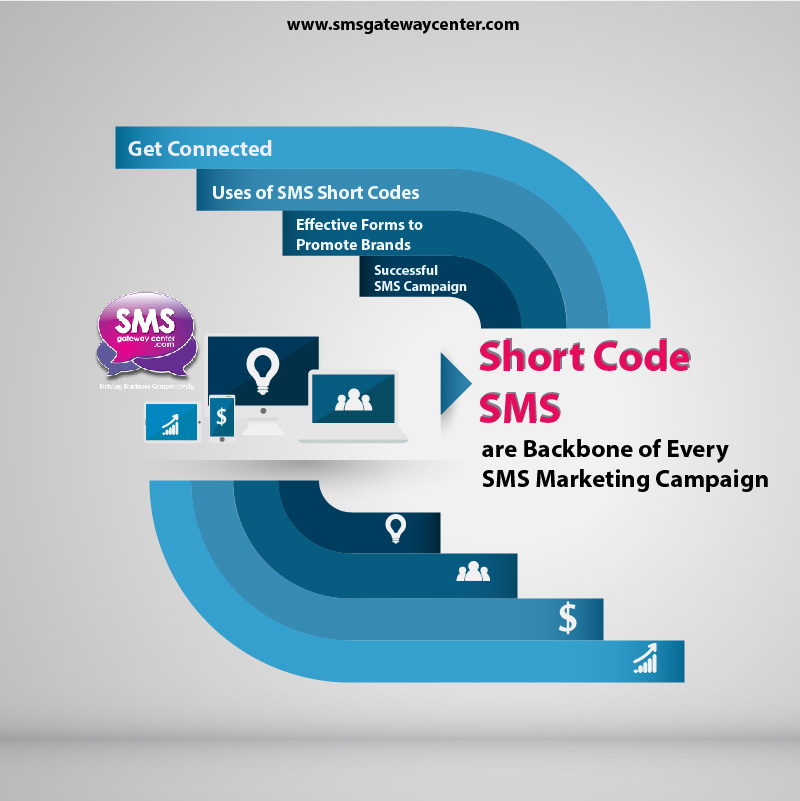 Overview and Uses of SMS Short Codes
Short codes refer to a combination of six-digit numbers, which individuals send in the form of SMS to receivers or customers. This type of messages alert and inform others, along with promote any brand. Major uses of SMS short codes in the sector of SMS marketing are
Signing up for various types of offers and promotions.
Entering into the intense competition in the market or informing about lucky prize draws.
Completion or voting any survey.
Request for call or other details, like brochures.
Registration of an interested candidate for a specific type of product, offered service or any event.
Application for any promotional or discounted coupon.
SMS Short Codes Role for Different Industries
Short codes are convenient means to promote offered products to large numbers of potential customer base. Whether you work in the real estate industry, as an insurance provider or in the vehicle and automotive industry. You could find short codes associated with SMS marketing campaign as a type of handy tool to approach people and to highlight your offered products. In other words, marketing campaigns done via SMS let you avail of guaranteed and sizable business closure. Another feature of short code is that it is relatively shorter as compared to any full telephone number. Based on this, one can use such codes to address both MMS and SMS messages from their fixed and mobile phones.
Short Codes of SMS – Effective Forms to Promote Brands
Short codes always service as effective forms to promote varieties of top brands and help in different types of marketing activities. This is actually a two-way type of communication conducted in well manner and allowed for data or information delivery in flexible format. Common gateway for SMS short codes enable large numbers of users to use innovative mobile applications and thereby, help in gaining complete access to various feedback given by consumers. In addition, with the help of this powerful tool, one can perform other necessary marketing activities for long-term success of the organization. These include surveys, voting and polling, alerts on news and additional offers, direct type of marketing activities and many more.
Conclusion
Based on simplicity and ease of operations, short codes have become the top preference of almost all marketers associated with different types of business. Therefore, rather than usage of regular and traditional types of marketing activities, like hoardings display and broadcasts, marketers should essentially look for short codes texts towards successful marketing activities.
SMS Gateway Center is the leading bulk SMS provider in India offering Two Way SMS, SMS Short Codes at affordable pricing, to know more about SMS short codes, visit, https://www.smsgatewaycenter.com/long-code-sms-services/
---
Save this interesting page on your favorite Social Media
---