We all love our smartphones, but sometimes we hate them even more. There are so many things that can go wrong with them: unresponsiveness, crashes, frozen screens, blue screens… you get the idea.
Even the happiest users have moments when they'd feel so happy about their phones. This is why customer service is so important today. It's no longer just about what you sell; it's also about how you sell it. If your customers have a negative experience with your brand, they won't come back again. If they have a positive one, they will recommend you to their friends and family, or maybe even return as a new customer someday!
How do we know this?
Because statistics show that people are more likely to support brands again and again if they have a good customer service experience from them in the first place! So let's see what the pros say about the importance of having an effective strategy for SMS customer service if you want to stay ahead of the game in today's market.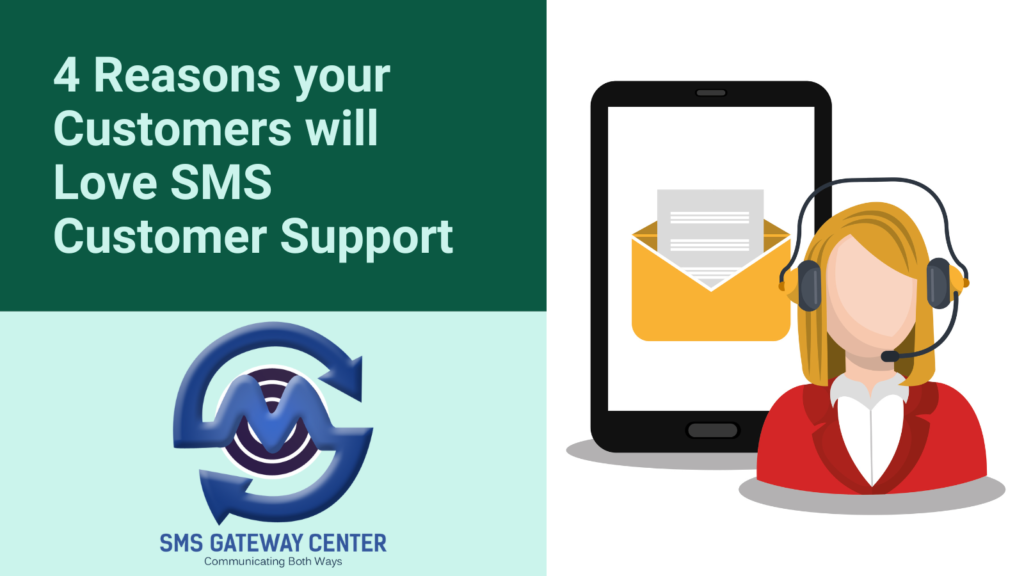 Convenience and Reliability
When a customer reaches out to you with a question or a problem, there are two aspects of your service that are important – convenience and reliability. If someone is in a bad mood, they don't want to spend another 15 minutes on the phone or waiting for an email reply. They just want to get their issue solved with minimal effort on their part, and in the fastest manner possible. You should offer this type of convenience through whatever channel your customers prefer. When it comes to reliability, customers want to know that you're not going to leave them hanging. If they reach out to you and get no response, they will feel let down and neglected. Even worse, if someone does respond to their query, but doesn't solve the problem, the customer will be even more upset. When it comes to customer service, you can't just wing it and hope for the best. You need to have a reliable system in place so that you can make sure every query is taken care of quickly and effectively.
Let there be a Human
A lot of customers are put off by the automated systems they have to go through to get help when they have a problem. This can make them feel like they aren't being treated as an individual, and can make them want to leave your brand forever. If someone has something go wrong with their purchase, they want to talk to a real person who cares about their issues and is willing to help them resolve them. This is especially true if the issue is a serious one. If a customer has a concern with their identity being stolen, for example, they don't want to deal with a machine telling them to fill out a form for hours on end. They want someone who can help them solve the problem as quickly and efficiently as possible.
Timely Delivery
Delivery is an important aspect of any business. People are used to getting their packages delivered quickly and on time. As online shopping is taking over, many people even expect the delivery to take place on the same day or within hours! If you're ever in a situation where you have to deliver something to one of your customers, you want to make sure that you do so as quickly as possible. Customers will love you for it because it shows that you really care about them, and that you truly appreciate their business. You can even use SMS for this. For example, you can send a text to inform your customer about the status of the delivery. You can also send a text when their package has been delivered. Try to make it as personal as possible by including the name of the customer in the message or even attaching a picture from their favourite holiday spot if they're a returning customer.
Consistent Experience
Customers want to know that their experience with your brand is the same each and every time they do business with you. They don't want to feel like each time they shop with you, they have to start all over again. If you offer a great customer service experience the first time someone shops with you, they will want to come back to you again in the future. And if you excel at this experience every time they come back, they will tell their friends and family about how great you are. This is why consistency is so important. You need to have a strategy in place for streamlined communication between you and your customers. You need to have a way to log their previous purchases and preferences so that you can give them the same experience every time. This will make them feel like you know them, and that you truly appreciate their business.
Bottom line
When it comes to customer service, you want to make sure you're doing everything you can to take care of your customers. A good strategy for SMS customer support using SMS Gateway can help you to do exactly that. Customers are becoming more demanding than ever before, and they expect a high level of service whenever they interact with a company. That's why communication via the phone or internet has become so important. It's very rare to receive a letter nowadays. That's why SMS customer support can be such a valuable tool. We hope that you found this article helpful and that you will now understand why SMS customer support is so significant. If you want to stay ahead of the game in today's market, it's essential to keep up with the latest trends in technology.
---
Save this interesting page on your favorite Social Media
---