SMS Gateway Center offers Services of SMS for E-Commerce Sites in India.
In today's times, shopping has taken a total 360 degree turn in everyone's lives. A huge set of online E-Commerce market has evolved over the past few years.
Online shopping, online financial services, online travel bookings, online retail transactions, and many more such online dependable sales and services have lined up for the Indian E-Commerce Industry.
SMS for E-Commerce Sites
With the introduction of online shopping, E-Commerce websites, numerous online retail brand outlets, M-Commerce Mechanism, online business happens to be a part and parcel for most of the younger generation.
No doubt, E-Commerce has emerged as an efficient marketing tool for online vendors and retailers. Considered one of the most preferred and apt means to conduct online business activities, E-Commerce offers varied range of online services through various web portals and shopping websites.
A variety of business services like online banking, bill payments, business transactions, online shopping, etc are opted by E-Commerce to channelize effective marketing promotions and services.
SMS – A Complete SMS Marketing Solution for E-Commerce Retailers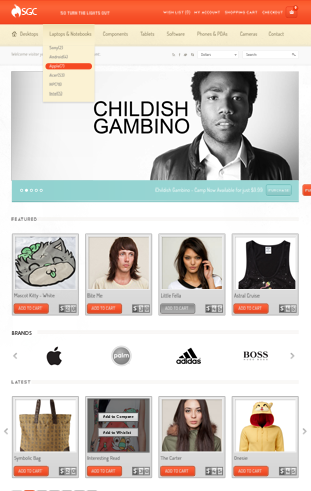 SMS solutions have always been an effective medium to promote brands to reach out larger sections of society. It allows retailers to send out to promote businesses right into the customer's mobile phones.
For E-Commerce Industry SMS marketing is always considered as a mass market promotional channel across many consumer segments. Specific deals and offer are targeted to selective audience and conveyed accordingly with a personalized messaging service.
No wonder, SMS for E-Commerce Sites provides an excellent promotional opportunity to announce sales and drive business engagement among its clients and customers.
Sending out SMS related to ads, offers and product details to customers allow online retailers a new breakthrough in the space of E-commerce marketing. It not only helps them to retain loyal customers but also helps to maintain an everlasting business relationship for long term business growth.
Generally E-Commerce retailers use SMS marketing to offer discounts and coupons, conduct surveys and polling results and messaging reminders and product alert information and messages to their targeted audiences.
Marketing E-Commerce campaigns with the help of SMS service provides an effective and excellent sales tool to develop online business.
For E-Commerce retailers, it is always easy to stay in touch with your esteemed customers wherever they are and send them personalized and customized messages on product and services promos, offers, launches, events, etc.
With the help of mobile marketing, businesses tend to build a strong customer database with the help of mobile numbers. Creation of concrete customer details helps E-Commerce retailers to expand their sales and services.
The whole process of SMS for E-Commerce sites activity is quite secured and safe. For any successful transaction or payments made, customers are automatically intimated via SMS about their E-Commerce transaction.
Maintaining proper customer details and information through SMS for E-Commerce sites ensures correct verification processes and confirmation of purchase orders and payments made by the customers. Most of the frauds and duplicity of payments can be prevented with an SMS notification services to your esteemed clients.
It's a known fact that traditional newsletter promotions and e-mail marketing schemes have lost their charm in attracting customers and clients as earlier. Now a breakthrough approach has been set by SMS Marketing for an e-commerce industry.
SMS for E-Commerce sites has indeed created a niche for itself in promoting sales and services across different marketing techniques.
Become our Member today to send SMS to shoppers and get your business growing.
---
Save this interesting page on your favorite Social Media
---