Knowing how to market effectively is important for car dealers. Marketing is a vital aspect of building a customer base since it helps a car dealer pull customers through the door. It has to be done effectively. In the ever-changing world of today, keeping in touch with technology is important in order to know how to reach new markets. SMS for car dealers is an ideal way of reaching the current technology-reliant generation.
Bulk SMS for Car Dealers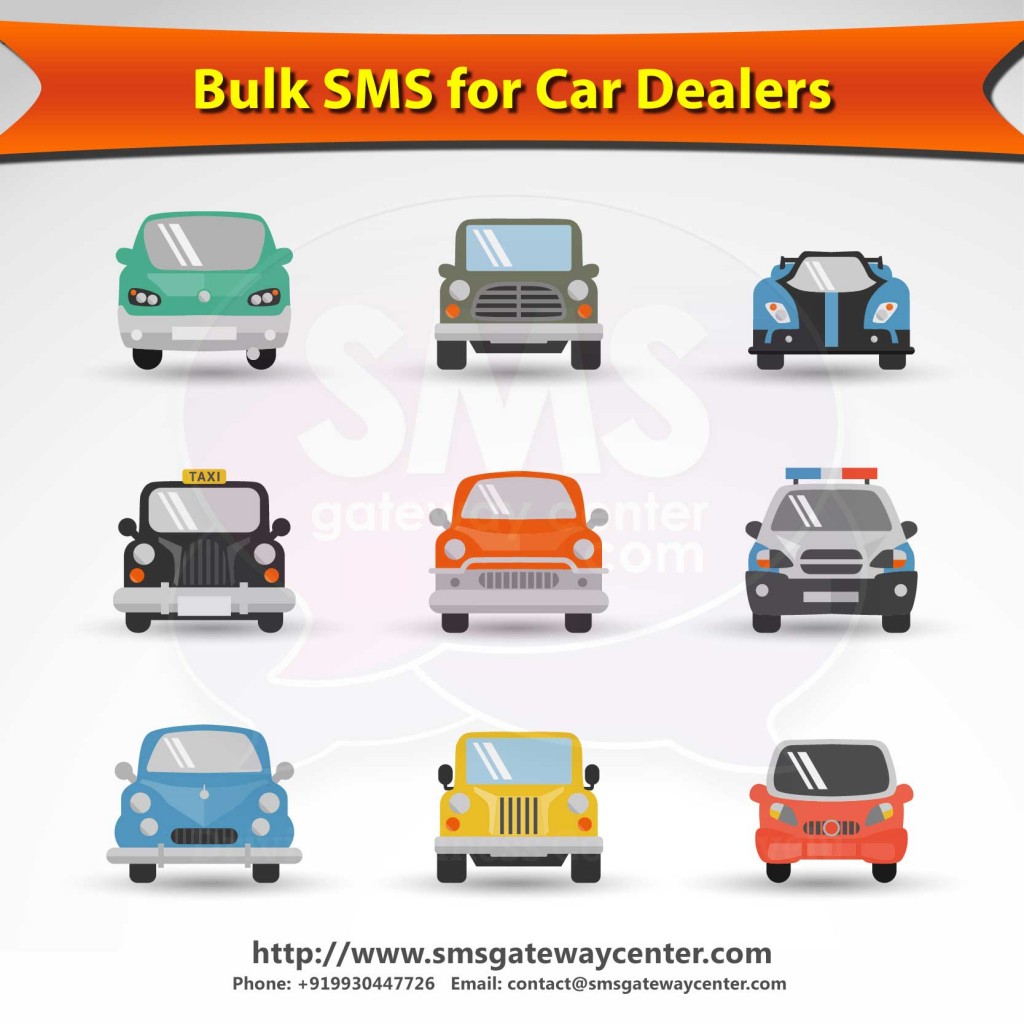 SMS marketing, also referred to as text message marketing, involves sending a special message to the cell phone of someone who has opted-in to get such messages. It works via opt-in, meaning a dealer will never bother anyone with unwanted messages. Only those with a genuine interest in what is being offered will get the messages. SMS for car dealers serves as a promotional means, and is a beneficial service that provides an opportunity for them to revamp their business and increase profits. SMS marketing works wonders for both old and new car dealerships.
Car dealerships can utilize SMS marketing in several different ways, all of which are capable of drawing in potential clients to the dealership. For example, if a dealership does not advertise directly on the car, SMS for car dealers can be the ideal way to get a number for their marketing list. This will in turn attract consumer interest in the vehicles for sale. For instance, the dealer could place a sticker on a vehicle informing potential clients to text a certain number in order to get the rates for the vehicle.
Text marketing can be used to send helpful car care tips to customers who have bought cars from a dealer. Once an individual buys a car from a certain dealership, the dealer can help him/her extend the car' s lifetime by sending care tips through SMS. Given that this is an opt-only program, a dealer does not have to worry about bothering someone with unwanted texts. In addition, the dealer will be providing many customers with an ideal service that they need. The tips should be made tailored to the make and model of the cars the clients have bought and sent sparingly.
When an individual is ready to purchase a vehicle, nothing can persuade them to go ahead and buy better than a good incentive or price on the car they want. A car dealer can come up with a sales event and send notifications through SMS. This will make life easier and also go a long way in getting an interested client to make the deal. To sweeten the deal, the dealer can even make an offer specifically for those in the marketing list. This can make the business attract even more clients.
Over the last few years, SMS marketing has grown in leaps and bounds. Nowadays, SMS for car dealers is among the easiest and most effective ways for them to spread the word on what is for offer. This form of marketing is customizable, personal and beneficial for all parties involved.
SMS Gateway Center offers SMS Services for Car Dealers in India and provide friendly SMS Gateway tailored to serve the needs of Car Dealer to send out SMS instantly to car owners in no time. If you are a car dealer and looking for opt-in SMS gateway for your car owners, you are at the right place. Register for free and get Free SMS credits to test our SMS Gateway.
---
Save this interesting page on your favorite Social Media
---