WhatsApp Business API provides a priceless platform for companies to interact directly with their clients, enabling effective and timely communication. However, this convenience entails a duty to follow WhatsApp's rules and regulations. An account ban could follow from breaking these rules, which would seriously harm a company's reputation and operations. In this article, we'll examine the typical causes of WhatsApp Business API account suspensions and offer advice on how you might perhaps file an appeal and have your account unbanned again.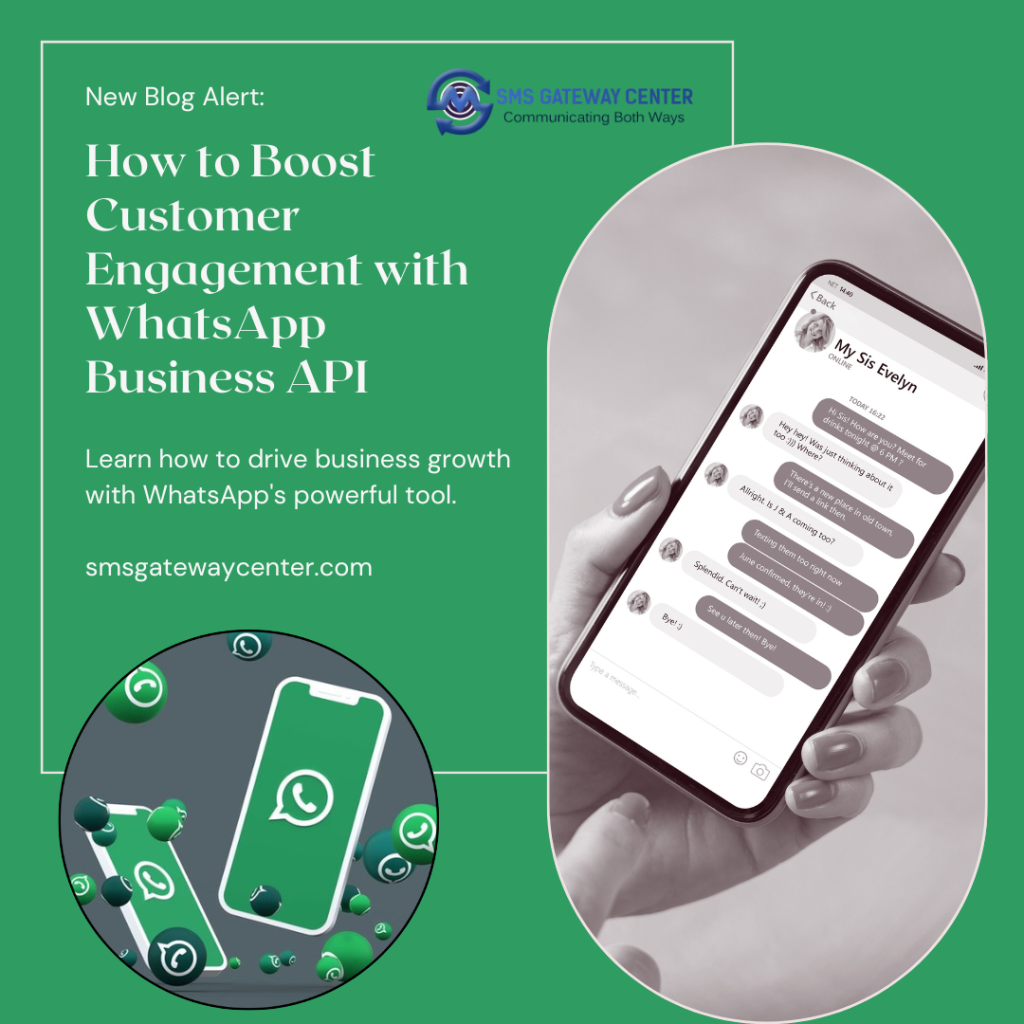 Utilizing WhatsApp Business API for maximum benefit involves a strategic approach that prioritizes customer engagement and efficiency. Here are some key steps to make the most of WhatsApp Business API for your business:
Set Up a Professional Profile
Establishing a professional profile is the initial step to a successful WhatsApp Business presence. It involves creating an image of trustworthiness and credibility. To achieve this, select a profile picture that is instantly recognizable, preferably your business logo. Accurate business information is crucial, including contact details and a brief description of what your business offers. Create an appealing and informative WhatsApp Business API profile. Use a recognizable profile picture, provide accurate business information, and include a brief, engaging description.
Use Message Templates
Using pre-approved message templates for common communication scenarios like sharing order updates, appointment reminders, and answering common questions is a smart move. It helps keep your messages consistent and professional while making responses faster. These templates are checked in advance to make sure they follow the rules and work well, making the whole experience better for your customers. This way, your business can simplify its communication and provide information quickly and accurately, leading to happier customers who engage more with your messages.
Provide Prompt Responses
WhatsApp users value fast replies. Utilize the platform to promptly address customer queries, striving for 24/7 support whenever feasible. This quick response not only enhances customer satisfaction but also reinforces your business's commitment to efficient and reliable service.
Categorize your Customers Contact
Categorizing your customer contacts into appropriate lists or groups. This facilitates focused communication and personalized interactions, enhancing customer engagement. By tailoring your messages to specific groups, you can deliver more relevant and impactful content, strengthening your connection with your audience.
Automate Your Responses
By incorporating chatbots or automated response systems, you can efficiently manage routine queries and tasks. This strategic use of automation not only enhances operational efficiency but also guarantees prompt responses, even beyond standard working hours. This approach ensures a consistently high level of customer service, addressing inquiries promptly and effectively, around the clock.
Maintain a Friendly Conversation
When engaging on WhatsApp Business API, maintain a warm and informal tone. Unlike email, WhatsApp is a more personal platform, so it's beneficial to adopt a casual style while upholding professionalism. This approach helps create a welcoming and relatable atmosphere for your customers, making interactions more enjoyable and relatable. It's an effective way to foster stronger connections and customer trust.
Deliver Valuable Content
Enhance your customers' experience by sharing content that holds value, including updates on products, exclusive offers, and informative articles. It's essential to strike a balance and avoid flooding excessive or spammy messages. This approach helps you maintain a reputation for providing valuable information while respecting your customers' communication preferences.
Collect Feedback
Use WhatsApp as a valuable tool for collecting feedback from your customers. Conduct surveys, polls, or ask for reviews to improve your products and services. This approach allows you to gain insights and make continuous improvements based on customer input, developing a stronger and more customer-centric business.
Integrate with Other Tools
Integrate WhatsApp Business with your CRM system, e-commerce platform, or other business tools for smooth management and data synchronization. This integration streamlines operations and enhances data consistency, allowing for a more efficient and organized business approach.
Promote WhatsApp Usage
Encourage customers to contact you through WhatsApp by promoting your WhatsApp number on your website, social media, and other communication channels. This strategy encourages customers to engage with your business through WhatsApp, making it a convenient and accessible communication option.
Analyse and Optimize
Use WhatsApp Business's analytics to monitor the performance of your messages and campaigns. Use this data to refine your strategies over time ensuring that your communication remains effective and aligned with your business objectives.
Respect Privacy and Permissions
Prioritize obtaining user consent before sending messages. Respect user privacy and ensure you adhere to WhatsApp's guidelines and regulations, ensuring that your communication remains compliant and respectful of users' preferences.
Train Your Team
Ensure your team receives comprehensive training on proficient use of WhatsApp Business API and its features effectively. Offer consistent support and guidance to equip your staff with the expertise required for successful interactions and the delivery of exceptional customer service.
Measure ROI
Track the return on investment from your WhatsApp Business API efforts, whether it's increased sales, improved customer satisfaction, or any other performance metrics that align with your business objective.
Stay Updated
Stay informed about WhatsApp Business API updates and new features. WhatsApp frequently evolves, and staying up-to-date ensures you're making the most of the platform.
Conclusion
In conclusion, the WhatsApp Business API is an effective tool for companies that may greatly improve client interaction and spur company expansion. However, it's crucial to use this platform sensibly and adhere to WhatsApp's rules as well as those of your clients. In the unfortunate case that your account is banned, knowing the reasons why, getting in touch with WhatsApp support, and going through the proper appeals procedure will help you get access again and keep using this helpful business communication tool. To provide a seamless experience for our clients and their customers, we at SMS Gateway Center highlight the significance of adherence to WhatsApp's laws and regulations. We are dedicated to helping our customers understand WhatsApp's policies, ensuring compliance, and stimulating growth through efficient and moral communication techniques.
Today, unlock the WhatsApp Business API's potential for your company. Get in touch with us to discover new opportunities for consumer interaction and company expansion.
---
Save this interesting page on your favorite Social Media
---