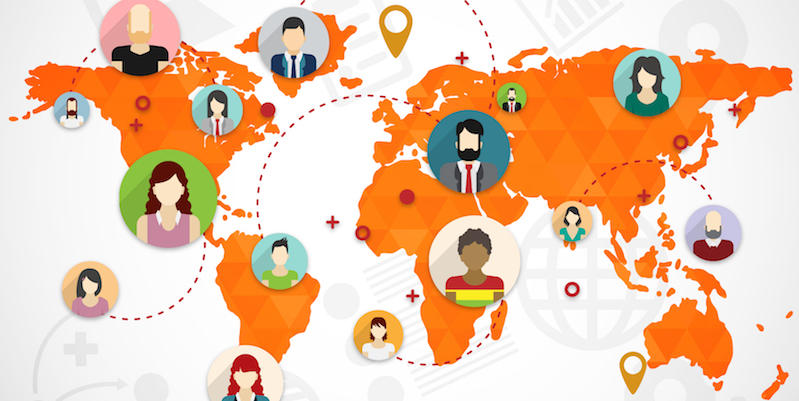 Are you tired of adding a new contact number to your ongoing Bulk SMS address book? Or do you find the conventional method of asking people for their mobile numbers, writing them down, typing them in an Excel sheet and then finally uploading them manually to your online Bulk SMS phone book group tedious? Then it's time for you to go for a newly launched Bulk SMS feature i.e. Community Opt-In SMS Services.
In India, very few Bulk SMS service providers use this unique SMS feather which helps them to add the additional contact list to the existing bulk SMS address book in a very simplified manner. All that you need to do is simply ask the people to send a text message to join your group or community.
SMS Gateway Center is one such Bulk SMS service provider offering best of Community Opt-In Bulk SMS solutions to its clients. We are excited to offer you this exclusive feature that facilitates the customer to whom we want to send a text message to automatically add their mobile number to our online Bulk SMS address book by sending a text message from their cell phone.
We assure you to offer a very secured and flexible Community Opt-In SMS feature, wherein you can manage your group list safely online. And also make necessary changes that are implemented on real-time basis.
Our unique SMS gateway and business expertise provides the essential tools and knowledge for your business to have a personalized communication with your new and existing clients. This method of targeted, permission-oriented, specific marketing has yielded positive results among business communities.
Considered one of the cost as well as time saving Bulk SMS campaigns, Community Opt-In SMS service is truly emerging as one of the latest marketing tool in the world of SMS marketing.
Community Opt-In SMS Features
Community Opt-In SMS Services can be used by any community or company or individual to send out important updates and this sms route will be treated as Transactional SMS Route Gateway.
Opt-in Option: Subscription through SMS compulsory.
Opt-out Option: Stop Services through SMS compulsory.
Delivery Time: 24x7 SMS Delivery.
DND Numbers: Delivered if subscribed.
Sender ID: Static Alpha Numeric 6 characters Sender ID.
Gateway Options: High Priority Transactional SMS Gateway.
Multiple Gateway: Automatically assigned to all clients.
Set up cost: Long code Charges applicable.
Get a quote for Community Opt-in SMS Services here: Pricing
---
Save this interesting page on your Favourite Social Media
---