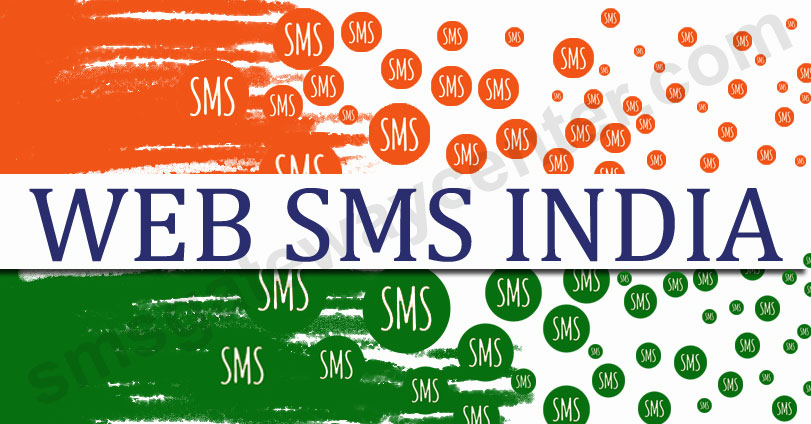 Web SMS service is technology that enables people to send, receive and track SMS messages via the Internet. The recipient`s address can be a mobile phone number or a unique long code.
Web SMS Services in India
The only requirements to send or receive a message are an active Internet connection and a computer though some websites may require you to create a user account and log in before you can begin.
There are several websites online that offer these services to people who wish to send and receive SMS to and from India and even within India at no cost. In the case of sending a web SMS to a recipient's phone number lots of websites offer this service to a majority of the different mobile network providers in India.
Using web SMS Gateway services has a number of merits as discussed below:
Apart from the cost of the Internet connection, sending web SMS` is free within India and all around the world.
Most websites support sending bulk SMS` at no extra cost unlike mobile operators.
With web SMS services there is no cellular network provider limitation. Text messages can be sent across all network service providers.
It`s faster to type on a computer keyboard than a mobile phone keypad.
With web SMS service you can send messages where there is no network coverage by a cellular network provider.
To boost privacy, you can create a communications track using a program provided by the website or your own software.
Web SMS Gateway offers options to format your messages whichever way you wish such using paragraphs and special characters. You can also arrange all your messages into neat threads and save them on your computer.
Web SMS as method of passing information is not only cheaper as compared to other means of communication such as text messaging and such, it is also instant. Since Internet coverage is widespread especially via cable it is offers an efficient means sending messages not only within India but across the world.
Ready to send Web SMS online? Check out our Pricing
---
Save this interesting page on your Favourite Social Media
---