In the Digital Era, we often forget to thank our visitors or customers who took time to contact us digitally. If you have not integrated web forms on your website, no matter what kind of website you have then you are not making the most of your website presence on the internet. It is always recommended that every web page should have web form to be contacted by site visitors or customers and you should make sure you thank them through SMS instantly after once they submit the web form.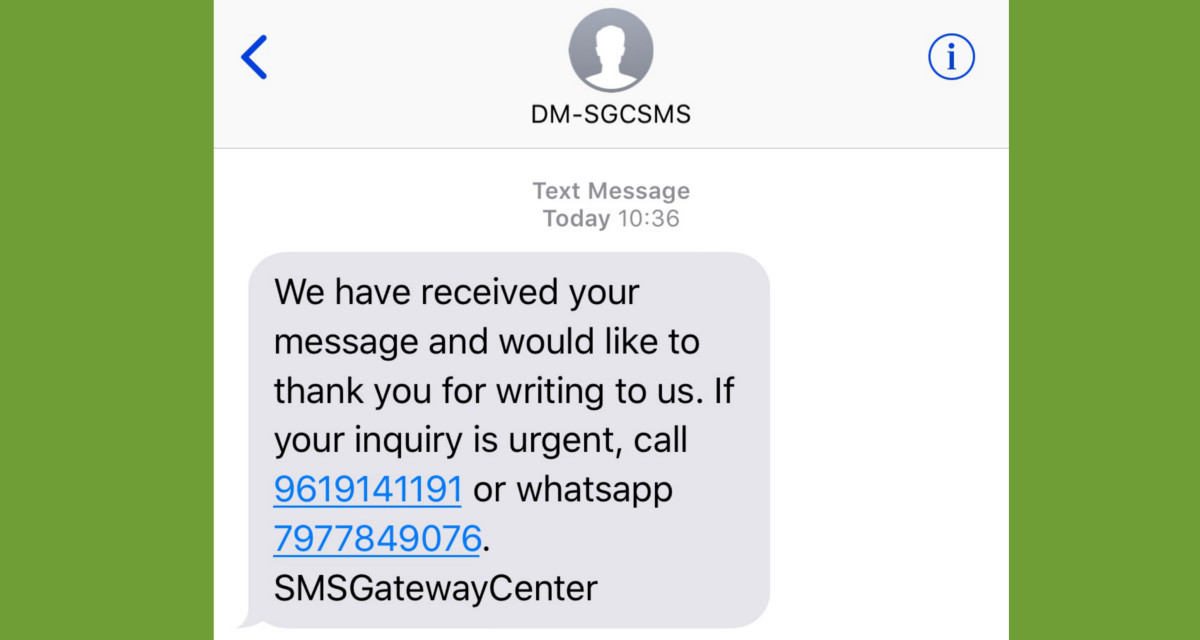 Below we have listed few sample Thank you SMS Messages to send to your visitors.
1. Thank you for Contacting Us
Thank you for contacting us about [CONTACT REASON]. Some one from the concerned team will get in touch with you soon.
Have a Great Day!
2. Thanks for being Awesome
We have received your message and would like to thank you for writing to us. If your enquiry is urgent, then please use the telephone number listed below to talk to one of our staff members instantly. Otherwise, we will reply by email or call you on given number at the earliest.
Talk to your soon!
My Company
Phone
3. Thank you for your Query!
Your Query Form will be reviewed shortly and a response made to the email address or phone number given. We appreciate your patience and let us know if there's anything else we can help you with.
4. Thanks for Reaching out to us
We are amazed to hear from you. Our Inbox cannot wait to get receive your messages, chit chat with us any time you like.
Cheers!
5. Thanks for your Time
We can't enough thank you for taking time to filling up the form. We are going through your query and our team members will get in touch with you shortly.
The [COMPANY NAME] Team
Hope you will find the above messages useful and make use of it on your website to send Thank You SMS Messages to your website customers. Do not hesitate to share your "Thank You" SMS Messages samples with our readers in our comment section.
You can further integrate OTP SMS and have your customers mobile verified for prompt services.
Sending SMS from your website is quite an easy task these days. Many SMS Gateway providers offer SMS API to send out SMS messages.
SMSGatewayCenter also helps you to integrate your Web Forms to send out SMS.
Happy SMSing!
---
Save this interesting page on your favorite Social Media
---