[blockquote border_color="#000000″ bg_color="#eeeeee"] Trust our Party Leader and Vote for XXX party Symbol[/blockquote]
[blockquote border_color="#000000″ bg_color="#eeeeee"]Come one and all for Mega Election Rally[/blockquote]
[blockquote border_color="#000000″ bg_color="#eeeeee"] Two more days left for filling Voters Registration Form. Hurry up and register now for better India![/blockquote]
[dropcap text="Y" txt_color="#ffffff" bg_color="#000000″]es, you figured it right. Couple of months from now, India will be holding its Lok Sabha General elections wherein approximately 800 million voters are expected to participate in these electoral polls. All the necessary preparations like hosting public rallies, road shows, rath-yatras, pada-yatras, door-to-door campaigns, are on full swing across the country.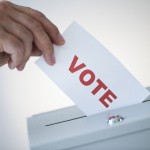 Our respective political leaders are leaving no stones unturned to woo the 'Aam Janata' to gain that single vote bank for their party during elections. Our Netas are adopting newer technology solutions to reach out to widespread masses throughout the nation. This election season, E-technology seems to be the latest entrant for leaders to communicate their voting campaign among all sections of people. Among them, SMS marketing seems to be going well around all political parties. Its easy accessibility, availability, quick delivery, personalized mode for communicating large targeted audience makes SMSing service popular among political leaders. SMS for Political parties helps them to educate and gain support of as many voters as possible. It is an ideal solution for political leaders to be in touch with their respective constituency.
[title icon="icon-hand-right" color="#ffffff" bg_color="#2ab6d6″ text=" SMS Solution – Need of an Hour"]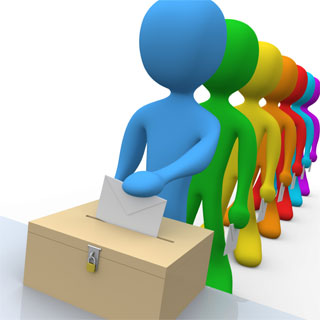 In today's Indian political scenario, people have become more aware and cautious while electing their representatives. Therefore, it is more important for a political leader to educate and provide masses with proper information pertaining to their party success. A proper communication channel is a must to be in touch with the people all the time. That's the reason SMS technology is the best option to connect with the varied sections of our society. Businessmen, housewives, senior citizens, farmers, youngsters, urbanities, rural masses, one and all who are eligible for voting can be communicated at a very personal level with the help of texting services. For any political party, SMSing service helps to reach out targeted audience with instant and two-way communication mechanism. It allows an opportunity to interact directly with voters and potentials youths. Considered to be one of the most effective voting campaign tools to reach out masses at large, SMS for political parties is definitely a need of an hour.
Sending out party details, appeal people for vote and support, informing public gatherings, meetings and conferences, promoting party brand, initiate social welfare program details are few of the SMS services that a political party can avail through SMSing service. Apart from these regular SMS promotions, parties can organize SMS polling to get to know their political standing in the respective zones.  Such polling and survey campaigns allows political leaders to attract more voters and learn their opinions regarding their party representative on a real-time basis. This will in turn help in pre-election survey to gauge the people's mindset and take necessary actions to improve for the Election Day.
[title icon="icon-hand-right" text=" Initiating Party Brand Image"]
Recently, Branding has been an important element for any form of campaigning. No wonder, election campaigns are also vesting their interest in promoting their party brands. Sending out SMS with party symbols are the latest SMS service adopted by most of the political parties. Creating a brand recall, sending out party slogans are few of the promotions adapted as SMS for political parties. Another added advantage of SMSing tool is one can communicate with the party workers during any party meetings or rallies. Proper Communication within the party is more of importance for any political party. It helps them to synchronize important information and updates more effectively and systematically among the party members.
[title icon="icon-hand-right" text=" Futuristic Results"]
SMS for political parties ensures increase in positive voter base while engaging long term relationship with the masses at large.
SMSGatewayCenter.com offers SMS Services for Political Election SMS Campaign in India.
[call_to_action_bar title="Election SMS Campaign" desc="SMS for Political Election." btn_title="Contact Us" btn_type="btn-custom" bg_color="#1BC4DE" bg_hover_color="#00b3ce" url="https://www.smsgatewaycenter.com/contact/" target="_blank"  txt_color="#ffffff" txt_hover_color="#cef8ff"]
---
Save this interesting page on your favorite Social Media
---