Businesses in the financial industry have been for the past couple of years finding it hard to survive. Many have closed shops. Those that survive have had to use innovative marketing techniques to remain afloat. One effective strategy has been the use of bulk SMS for consumer finance.
Is Bulk SMS for Financial Services suited for my company?
Businesses in the financial services industry are in a prime position for using SMS marketing. The main reason for this is that such businesses have a large pool of personal data regarding clients and leads. In addition, the mobile phone is largely in use by such clients and leads.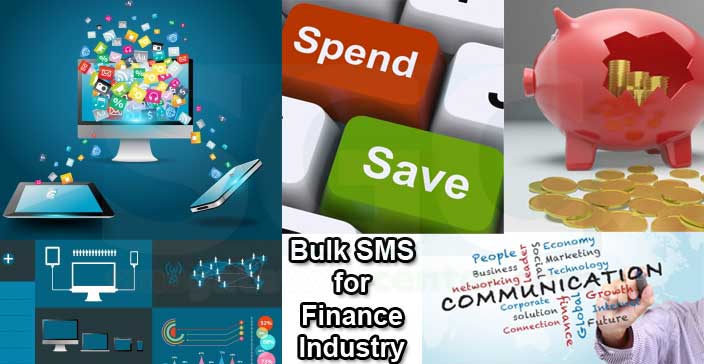 Regarding personal privacy
There is much debate regarding whether sending promotional SMS to customers infringes on their privacy. It's considered ethical to do so only if the recipient willingly provided their mobile number. However, you should provide essential details in the SMS that the customer can identify with. These include the following.
Your company name and contact information
The option to opt out of your bulk SMS marketing list
Information that's relevant and the customer asked for. For example, don't try selling personal loans by bulk SMS to clients who wanted information regarding mortgage loans.
Can you do more than just sell through bulk SMS?
Bulk SMS for consumer finance can be used for a range of services other than selling. SMS can be used to communicate the following to prospects.
Send bulk SMS notifications regarding inquiries on personal loans
Send alerts on any changes that have been made to existing terms and conditions
Thanking customer for interest or use of financial services your company provides
Cross selling other financial products provided by your company or partners
Enhance email marketing with SMS marketing
Today most emails go unread. To increase chances that emails sent to customers and leads are read, SMS marketing can be an effective tool. Simply send an SMS notifying your recipient of an email you intend to send them. If the recipient reads the SMS, it's very likely that they'll open and read the email since they know and trust its source.
Characteristics of SMS that work best for financial services marketing
Each company wants to have a unique SMS which is both relevant and targeted. The characteristics of the SMS that best works for financial services providers include the following.
Avoid text speak as many people find it irritating.
Make it concise and to the point. Approximately 160 characters is recommended.
Include a clear call to action.
Include company information.
Provide a means of replying or opting out to the SMS.
How to increase chances of SMS marketing campaign success
There are a number of factors that your bulk SMS for financial services marketing campaign becomes successful. First, timing plays an important role as to whether the SMS is read and considered relevant or not. Financial services prospects tend to respond well to financial service marketing bulk SMS during their free time. This is usually during lunch hours.
Second, keep track of your campaign by knowing how many text messages were received or not by having a delivery report.
Third, build trust with prospects by allowing them to opt out of the SMS service. This allows your business have a targeted audience in the long run. It also helps your business save money.
The key to financial services industry growth
Bulk SMS for consumer finance is a great marketing strategy for businesses in the financial sector. Its affordability and reach to targeted leads and clients makes it quite effective.
SMS Gateway Center offers bulk SMS for Finance Industry, contact us at https://www.smsgatewaycenter.com
---
Save this interesting page on your favorite Social Media
---