A successful event involves creative tactics to keep your audience's interest. Using bulk SMS for event promotion is one such method that has proven to be extremely beneficial. You can ensure a full house and generate enthusiasm for your events by sending out SMS invitations and reminders. In this post, we'll look at how using bulk SMS can boost your event promotion efforts dramatically.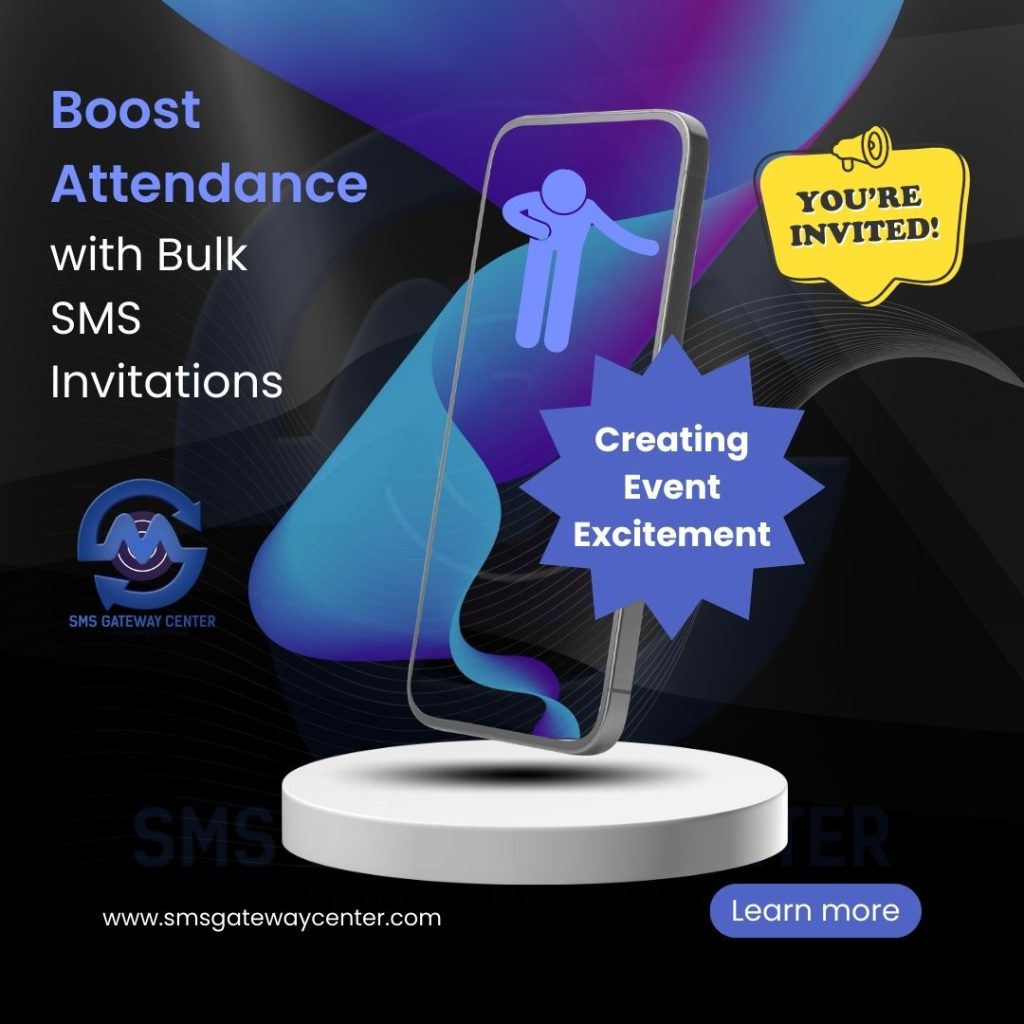 Benefits of Bulk SMS for Event Promotion
Instant Reach and Engagement
Bulk SMS allows you to quickly reach out to a huge number of individuals with event invitations. Most people carry their phones with them at all times, ensuring that their messages are received as soon as feasible. Higher attendance rates may arise from this fast involvement.
Personalized Invitations
You can customise your event invitations by addressing attendees by name using bulk SMS. This personal touch makes the receivers feel cherished and increases their likelihood of attending your event.
Time-Sensitive Reminders:
Send event reminders at the appropriate times to guarantee that your attendees do not forget about the event. You can send reminders closer to the event date to increase the likelihood of their attending.
Cost-Effective Solution
Bulk SMS is a more cost-effective way to promote your event than traditional advertising methods. It enables you to reach a large number of people without breaking the bank.
High Open Rates
SMS has extremely high open rates, ensuring that your event invitations and reminders are viewed by your intended receivers. This level of visibility is critical for increasing event attendance.
Enhanced Engagement
Include interactive elements such as RSVP choices or links to event pages in your SMS invitations to encourage recipients to respond. This interaction can provide you with useful information about attendance preferences.
Real-Time Communication
Bulk SMS allows you to interact with your attendees in real-time if there are any last-minute modifications or updates. This adaptability keeps everyone on the same page.
Multi-Channel Integration
Bulk SMS can be combined with other marketing channels such as email and social media to create a cohesive and comprehensive event advertising plan.
Conclusion
When it comes to event promotion, utilizing the power of bulk SMS can make a major impact in the number of attendees. The ability to instantaneously engage your audience, send customised invitations, and send timely reminders increases the visibility and success of your event. You can effectively pack the house, generate a buzz, and make your event an unforgettable experience by including bulk SMS into your event promotion approach.
---
Save this interesting page on your favorite Social Media
---