Business SMS has been the most used marketing tool across the globe to send out important information to clients and peers.
We all know the saying "Time is money". Every appointment skipped and every meeting cancelled is an opportunity lost. Missed appointments may cost a business lakh of rupees every year. Often many of these appointments can be rearranged but at the cost of more time.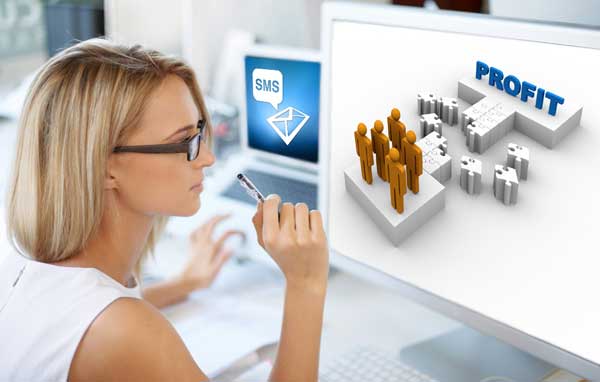 It can be really annoying to forget about your significant appointments and /or tasks when they should be attended for priority. A prominent example of how much, missed deadlines, cost you is late payment charges on bills.
Every year, crores of rupees accumulate as a result of late payment charges levied on customers by various companies and services. Around the world, it can cost 1lakh to 1 crore to doctors if they miss up to 2 appointments daily. So how can we overcome this shortcoming which cost us extra money and time every year?
Business SMS
What are the ways to remind your customers about the time and date to their pre-agreed appointments? The method and technique are well-known and tested. A simple SMS reminder would not only help you to save resources, but is a service that will be appreciated by your customers.
They not only help in reducing chances of a cancelled appointment but also felicitates the opportunity for your customers to call you back, should they need the appointment to be re-scheduled.
According to a study, SMS reminder can reduce no-shows up to 80%. Additionally, they provide another means for the company to connect with their customers and create a stronger bond which may help to overcome the competition.
It is hard to believe the fact that business SMS reminders are hardly being used in India when it is a growing phenomenon in other countries. Business SMS reminders are very cost-effective and easy to organize, contrary to what many believe. By implementing this service, you can benefit your business by reducing missed appointment percentage and build a better customer service at the same time.
SMS Gateway Center offers Business SMS services in India, Contact us here, https://www.smsgatewaycenter.com/contact/
---
Save this interesting page on your favorite Social Media
---