While the WhatsApp Business API offers many benefits, there are also some challenges that businesses may encounter when using it. Here are a few examples: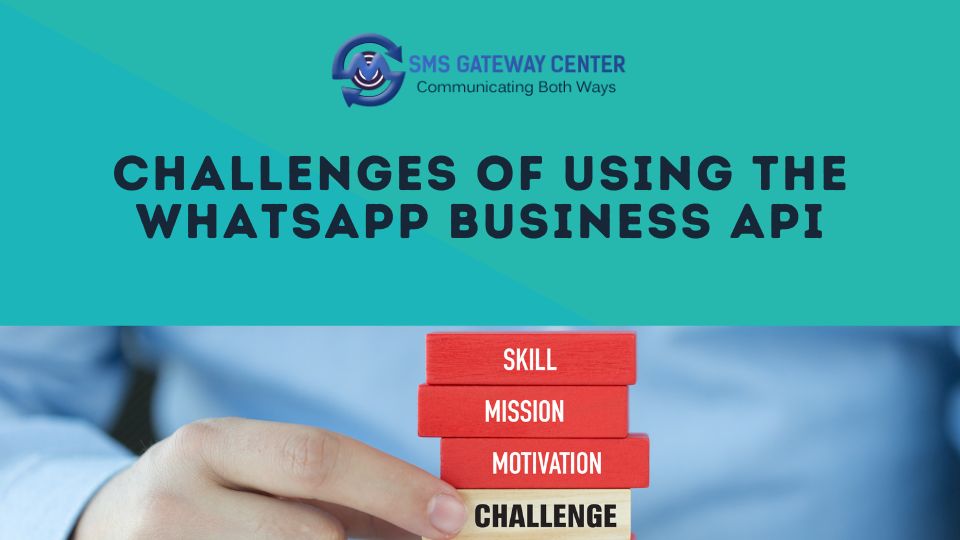 Technical complexity: Integrating the WhatsApp Business API with existing communication systems can be a complex process that requires technical expertise. Businesses may need to work with a WhatsApp Business Solution Provider (BSP) to set up and manage the API.
Messaging limits: The WhatsApp Business API has certain messaging limits, such as a maximum message length of 1,024 characters and a limit of 10,000 messages per day. Businesses need to be aware of these limits when planning their messaging campaigns.
Compliance requirements: The WhatsApp Business API has strict compliance requirements that businesses need to follow. This includes using pre-approved message templates and obtaining opt-in consent from customers before sending messages.
Eligibility criteria: The WhatsApp Business API is only available to businesses that meet certain eligibility criteria. This may exclude smaller businesses that do not have a high messaging volume or technical expertise.
Despite these challenges, many businesses find that the benefits of using the WhatsApp Business API outweigh the challenges. By carefully planning messaging campaigns and working with a trusted BSP, businesses can effectively leverage the power of WhatsApp for customer communication.
---
Save this interesting page on your favorite Social Media
---