TRAI is going to implement Message Template basis SMS termination mandatory for all bulk SMS customers. We have explained the detailed how to guide to register your new SMS message content template with Airtel.
SMS Message Template Registration Process
Login to your DLT Airtel Account portal ->https://www.airtel.in/business/commercial-communication/home
Go to Sidebar and click on Manage Template Menu.
On the top right side, you will find Click here to register template and click on Click here. You will be landed on a page as shown in the screenshot below.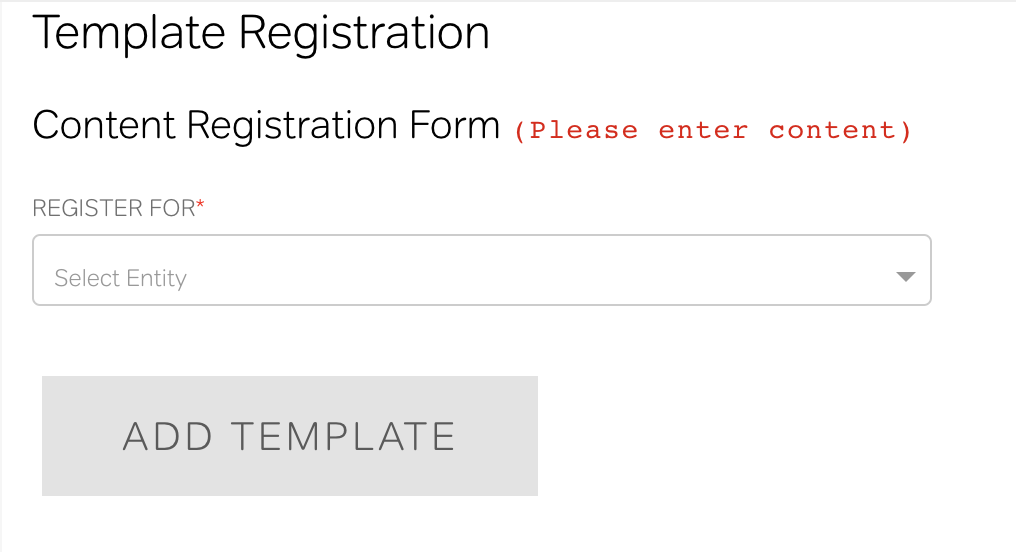 Select your entity from the drop-down. Once you select you will be shown with the following option. Select mode should SMS. Now, select your desired headers (sender names) from Registered Header drop-down.
Once you select the header, you will be shown the automatically selected Type of Communication as per your approved header type. Now, enter your content in CONTENT field with variable as shown in the below screenshot. It will give you live preview of your entered content on the right side.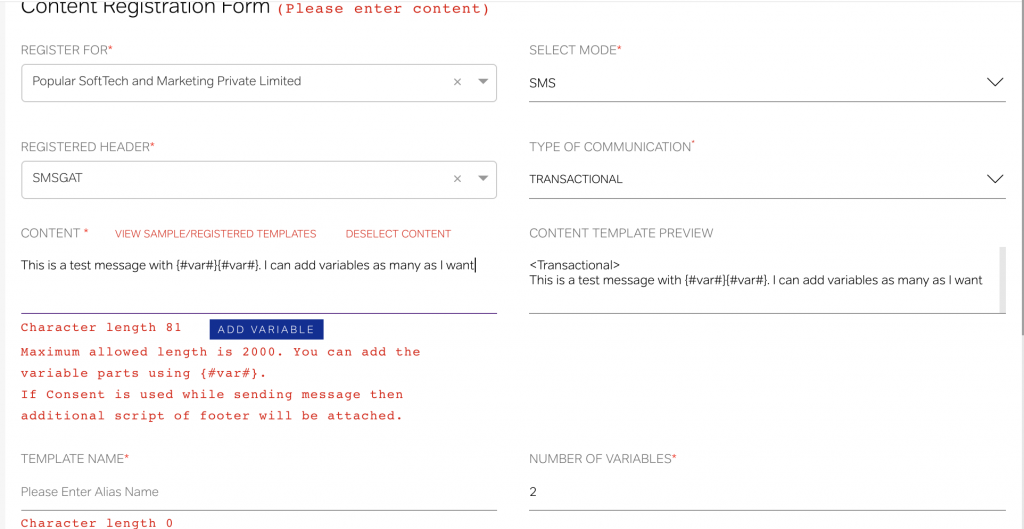 Once, you are done with content, now enter Template name (give a unique title so that you know which content you have used). Number of variables is automatically added by the system, so do not edit or modify it.
Once, you are done, click on Add Template button. Scroll down, and UI will show you final preview whether to go ahead or not. Check Are you sure to Submit? and click on submit button.

That's it, you are done. Airtel would give you reference ID after submission.

Once Airtel, approves your template. To check your registered templates, select registered from dropdown as shown in the screenshot.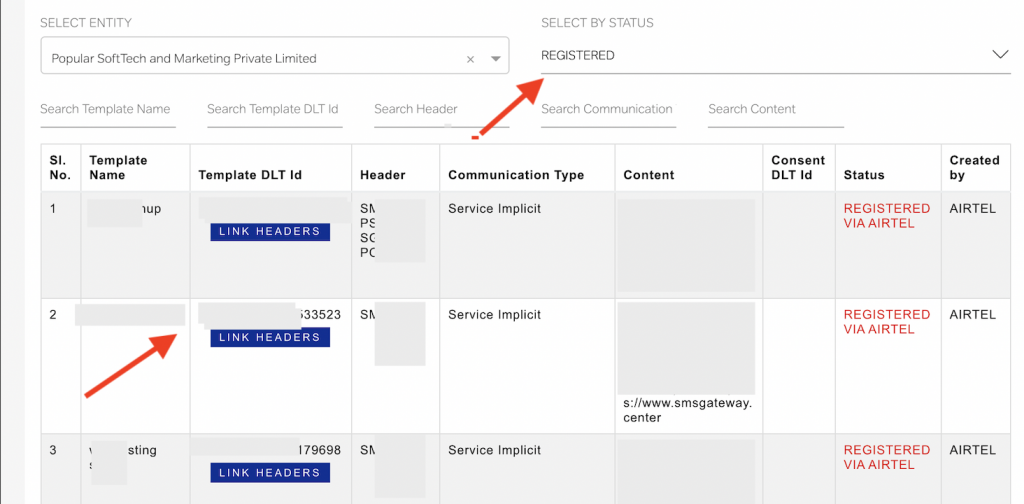 Finally, you can add multiple headers to your content template. Click on Link Header button and add your desired headers as shown below.

Once you are done, with the template registration approval process, now login to your SMS Gateway Center account and enter the approved template with your message template ID.
If you have any doubts, please get in touch with us at contact@smsgatewaycenter.com or call is on +919930447726
---
Save this interesting page on your favorite Social Media
---