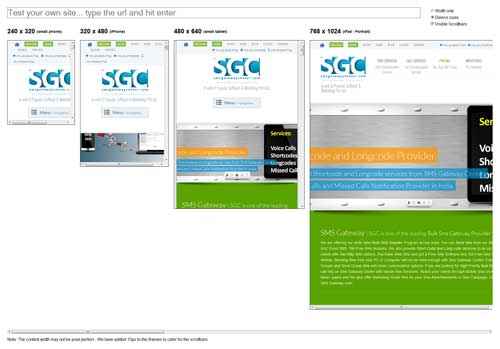 There are several improvements and developments have been made in the website designing industry. Many companies are sticking to one simple responsive website design rather than going with two, a website design for PCs and Mobile or tablet devices.
Thus, we thought, we will give you a platform, where you can check your website or your competitor's that how the site may look in different devices.
If you want to check your website is responsive to all devices or how your site is being currently viewed by your visitors, have a look here and check your website design on different devices.
Check Responsive Design for Websites
How to test?
Just go to the above URL, and enter your website URL into the input box and enter, then you will see the design for many device sizes which may help you in bringing or developing a user-friendly website.
---
Save this interesting page on your favorite Social Media
---