Beauty Salon Texting helps give you invaluable insights on how your services are being used, as well as areas that can be improved. Use beauty salon text services to send messages that are tailored to the interests of your customers.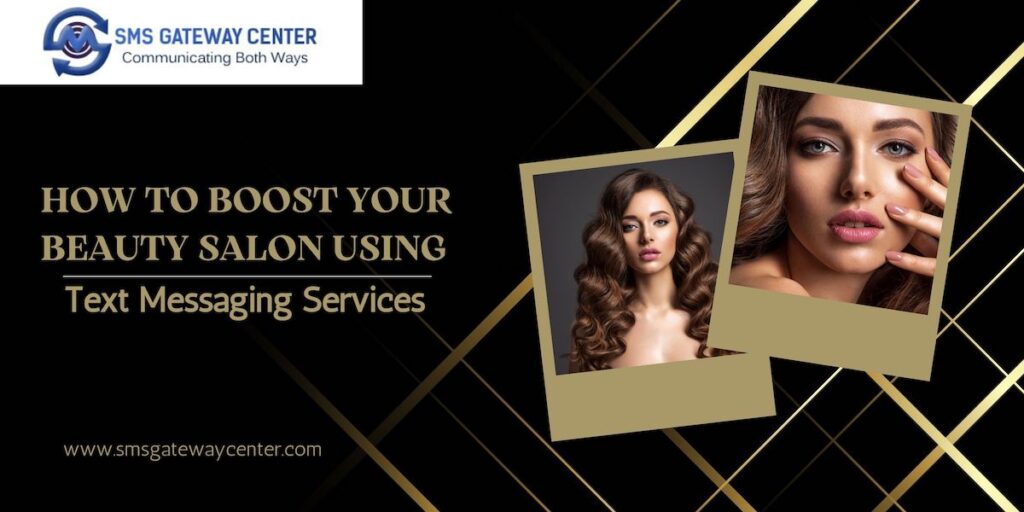 Once your clients have signed up to receive texts from your spa or salon, one of the ways you can utilize bulk SMS on a large scale for your spa or salon is by sending out exclusive deals to your clients. You may use mass text marketing when you are adding new services at your spa or salon, and want to let your customers know about it. Keep reading to find out why mass text marketing is a good idea for spa and salon businesses.
SMS Marketing
There are a lot of ways you can market your salon services using SMS, and make customers stick around. If you choose to use SMS for your salon promotions, you can rest easy knowing that a large majority of your recipients will open your messages immediately. You can use Salon SMS Business Texting to avoid lost appointments and to engage customers.
Salon Software
Use Salon Software using Salon Software with SMS marketing makes it a lot easier to create and send automated messages to customers, including appointment reminders and information about services. If you have a hair salon, nail salon, or spa business, and want to grow your clientele while providing superior customer service, then SMS marketing is the way to go. Simply put, SMS marketing for hair salons is sending texts to customers offering them exclusive discounts, news, and updates on your hair care business.
Bulk SMS marketing for hair salons can increase sales, reach new customers, confirm appointments that are coming up, engage customers, and provide customer support. Bulk text message marketing for salons is the true way to keep in touch with your regular customers, as well as reach out to new ones, increasing your revenues and customer loyalty. SMS marketing is an ideal way to bring in more business for the salon, targeting both new and existing customers with messages, updates, and offers directly on their cell phones, and making sure that appointments are never missed.
Using SMS marketing, nail salons (hairdressers, nail salons, tanning salons, and massage parlours) get more leads, consistent customers, and build name recognition with target audiences. Beauty Salon messages can be highly creative, tempting customers to visit for the latest promotions. Your text messages can act as marketing blasts, informing customers of upcoming deals, changing price details, etc. You can even create discounts for customers who refer a friend, helping you gain new business when customer foot traffic has been slower.
Keep in mind, both new customers and existing customers will have to agree to receive SMS marketing from your salon or spa, so they will need to opt-in and grant permission before you can begin sending out those SMS messages. Once you have adopted the business SMS platform, inform your patrons of your new salon SMS service or spa SMS through your website and your social media pages. In this article, learn about the benefits of SMS for a salon or spa, and view examples of how text messaging can be used for both promotional and transactional communications. For more ideas about how to use bulk SMS for your hair and beauty business, you can talk to us for free consultation.
---
Save this interesting page on your favorite Social Media
---