DLT Operators have recently received a lot of UCC complaints from subscribers who say they have received bogus messages from registered messaging channels.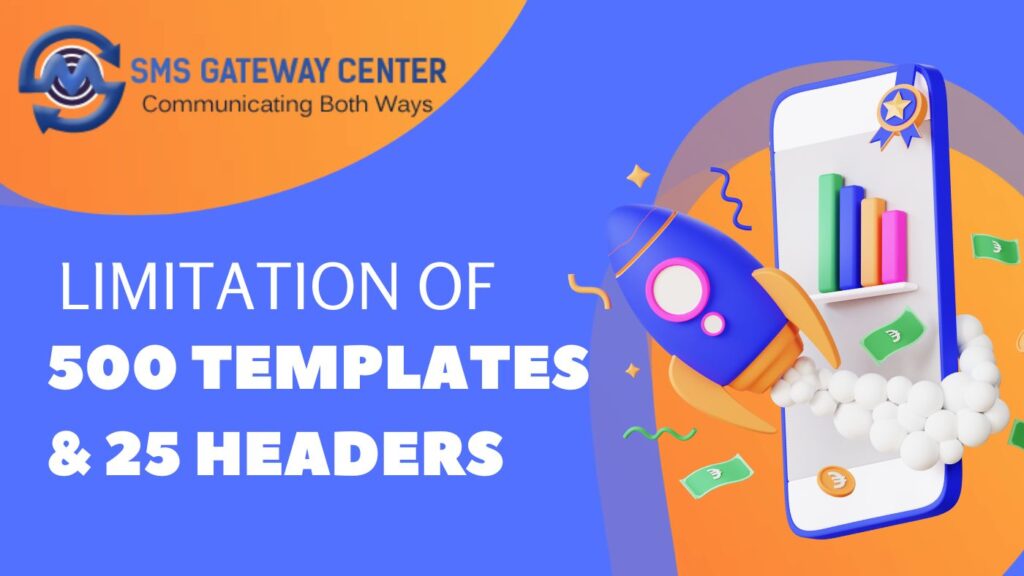 After a discussion with TRAI from DLT Operators, an implementation limit of up to 25 headers and 500 templates has been agreed upon by all telecom operators to combat this threat, and it will go into effect on March 1, 2023.
However, depending on the circumstances, a count of Header/Template may be exempt. Operators generally encourage reducing the number of templates and headers, so Operators asked all PEs to provide valid reasons for using more than the specified limit.
In order to keep the DLT ecosystem clean and rid the system of the threat, this procedure is being carried out. Therefore, Operators are requesting that you remove all templates and suspend those that have not been used by PEs or your organizations in the past few months. To reduce the number of templates and headers, you can also combine duplicate or similar-information-carrying templates with existing ones. We ask that the clean-up work be finished by February 28, 2023, so that template/header registration doesn't have to be difficult.
Additionally, if any of your registered service templates on DLT platforms do not comply with the following requirements—that they be registered under the incorrect communication type—service explicit/implicit rather than promotional—we ask that you review them.
Multiple variables and/or ambiguous content are being manipulated or misused to send fraudulent or inappropriate messages.
The brand name is either missing from the template or doesn't match the name of the entity.
Unused Headers and Templates: This will help keep the system clean.
Headers that don't match the name of the entity or the brand.
Please be aware that all service content templates and headers registered on our DLT platform that do not adhere to the aforementioned classification are currently being reviewed.
We will take the necessary action on the non-compliant registered Headers/Templates without prior notice to you if we do not receive any justification from you.
To prevent misuse and safeguard your brand's reputation, we ask that you ensure that the templates contain the majority of fixed content and the smallest amount of variable content.
---
Save this interesting page on your favorite Social Media
---