As you are aware, TRAI had notified a complete new framework to manage commercial communications and is aimed at curbing the problem of Unsolicited Commercial Communication (UCC) or spam calls and messages vide its Regulation "The Telecom Commercial Communication Customer Preference Regulation (TCCCPR 2018)" dated 19th July 2018.
Once your Templates approved by any of the DLT operator, you would need to add those templates on SMSGatewayCenter portal too.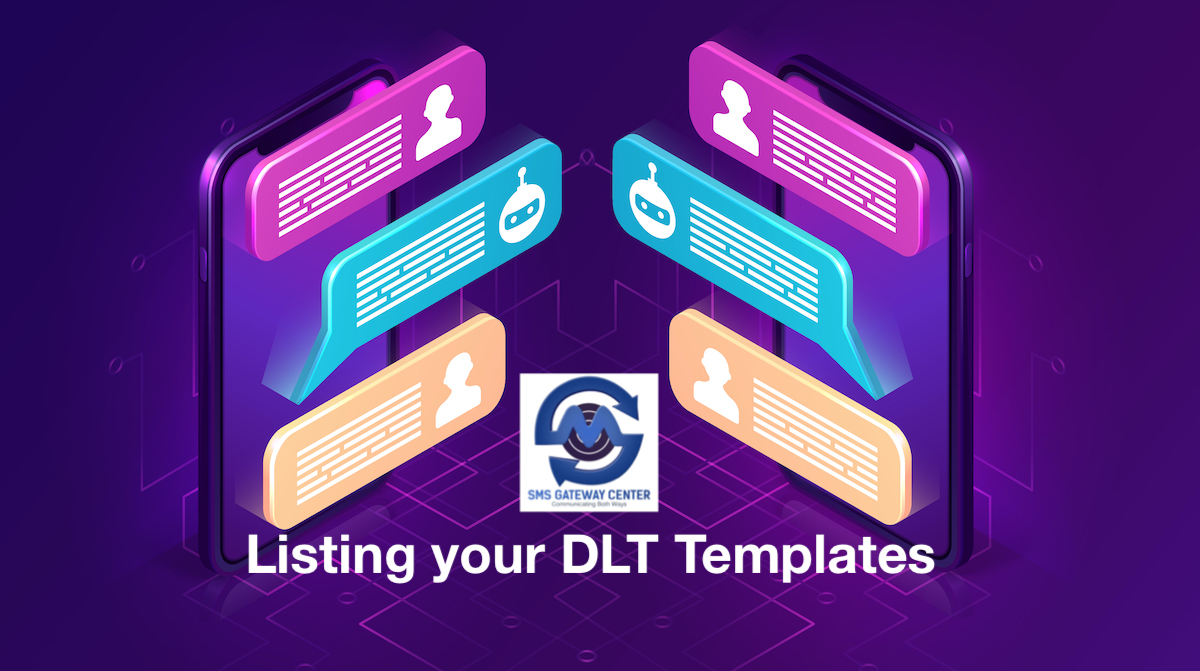 Listing your DLT Templates on our Portal
Login to your account.
Go to Left Sidebar -> Bulk SMS -> DLT Templates
On the top right of the page, Click on + Add button.


1. Add Template Identifier (title to remember your template)
2. Add List of mapped headers/sender names as per DLT portal. You can select multiple headers in this field.
3. Add your approve content message template as per approved by DLT operator.
4.Select Template Type.

5. Add DLT Template ID which is given by DLT operator.
Once you add the template, you can validate the same by going to Validate Templates page.
Note: Validating of DLT templates is with our internal records only. As DLT operators has not yet provided validating API. So we recommend all our users to test template before conducting any huge SMS campaign.
SMS Gateway Center is the leading Bulk SMS Provider in India. You can contact us for your bulk SMS requirements.
---
Save this interesting page on your favorite Social Media
---