Mobile Media Marketing has been the latest marketing strategy implied from small companies to corporate companies. It has helped thousands of potential consumers to acquire the best products or services available in the industry.
Today, as we are all aware technology has gained presence everywhere, whether its sports, entertainment, education or the business world. It has become increasingly difficult to survive without any technological help. The field of marketing has always been associated with technology through different mediums. Television, Radio and Telephone have always been used by marketers to make customers aware about their products and services. But times have changed drastically, marketing now is much more than only promoting the products and services. Today marketing along with promoting products and services, also includes enhancing the customers experience.
More over with the emergence of Mobile and internet, the marketing world has altered drastically. Along with television, radio, and print, now mobile, media and the internet have become the modern tools of marketing. Today if a company wants to survive in this ever changing, competitive business world. Where the economic is also not at stable, they need to focus on enhancing the customer's experiences while using their product or service. In marketing the most important philosophy is that "customer is the king" which should be the mantra for all marketers.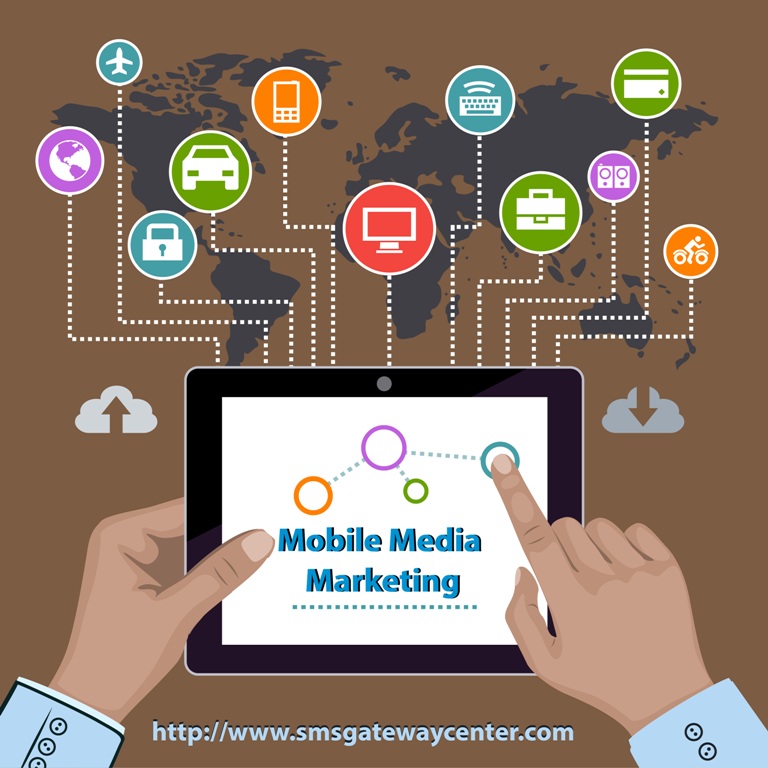 Media, Mobile and Marketing
One of the most important ways to enhance a consumer's experience is by using mobile media marketing. If a company conquers these two tools of marketing then the chances of its success are very high. Today one cannot imagine a life without mobile or media. One of major influences of consumer behavior is media and the mobile which more like a part of our lives and is a medium for media to reach its audience. Now with mobile easily accessible, the world is practically at our finger tips and so is the media. Media or moreover social media is another important tool for marketing it has made it easy for customers to get better deals and also have the best experience.
Mobile Media Marketing – Social

Social media is not just about uploading pictures and sharing statuses, but it is now a huge tool of marketing. Thanks to its easy accessibility and affordability. Marketers and advertising always have complaints for television and print ads that when an ad appears, they either change the channel or flip the page without noticing. This does not serve the purpose of making ads and spending huge amounts in marketing. But all this has changed with the emergence of social media. Companies can now easily upload their new collection, discounts and availability of their products and services on the social media page of the respected companies. Many brands now have their personal twitter handle, Facebook page and blogs which keep the customers regularly updated about any new offering and discounts. Thus mobile media marketing increasingly helped companies increase their sales numbers.
Another boon to the world of mobile media marketing has been the emergence of Smartphones, with social media applications easily available. It has become easier for people to access the media on the internet on their Smartphones while on the move. They can view regularly updated by just visiting the applications and see the new happenings for a particular brand. Therefore making it more convenient for both customers and marketers.
With the cluster of information coming to the customers at regular basis, it has become important for companies to use mobile and media as major tools for effective marketing.
SMS Gateway Center offers low cost mobile media marketing in India, view more information at https://www.smsgatewaycenter.com
---
Save this interesting page on your favorite Social Media
---