SMS Campaign
Infographic on SMS Campaign.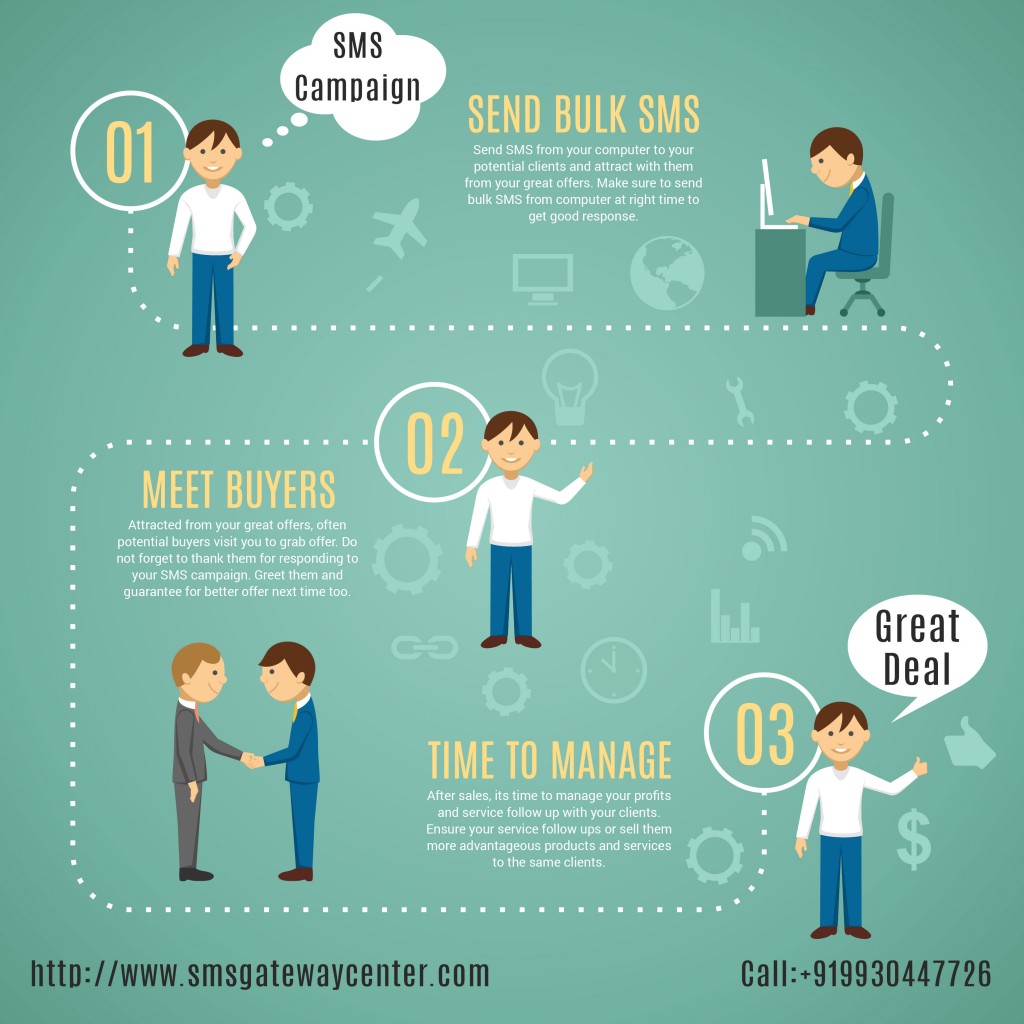 SMS Campaign Infographic Content:
SEND BULK SMS
Send SMS from your computer to your potential clients and attract with them from your great offers. Make sure to send bulk SMS from computer at right time to get good response.
MEET BUYERS
Attracted from your great offers, often potential buyers visit you to grab offer. Do not forget to thank them for responding to your SMS campaign. Greet them and guarantee for better offer next time too.
TIME TO MANAGE
After sales, its time to manage your profits and service follow up with your clients. Ensure your service follow ups or sell them more advantageous products and services to the same clients.
Great Deal
---
Save this interesting page on your favorite Social Media
---