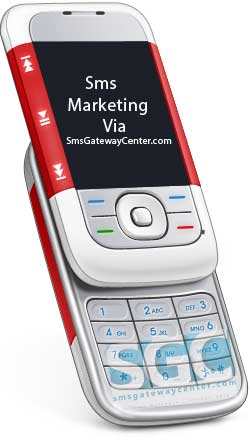 Today, marketing or promoting a product or a service has become an integral part of any business plan. Professional analysts engage themselves to sell a product uniquely. Presently, there are various techniques and tools used for marketing. One among them is SMS marketing, which is considered as fast-growing and result oriented promotional tactics. Since mobile technology has taken a giant leap, one cannot imagine life without a mobile phone. And so for marketers, it's been a boon to sell or promote their service using SMS platform via mobile phones. No wonder, with minimal investment, SMS marketing has gained higher returns.
Effective Business Solution
One can easily communicate with their customers about the brand promotional offers or any product details right at a click of a button. This text messaging service act as a real time communicator, where the targeted audience uses the information received in the form of an SMS. Bulk SMSing help the marketers to promote their services to the people at large. This form of campaigning is majorly used during festivals or any concerts or events where one can expect increase in business or sales. Truly considered as one of the effective business solution tool, SMS marketing service has potential to promote and increase brand awareness among the consumers.
Promotional marketing – New Mantra
It's been a regular affair to get a promotional SMS. And during festivals or any other special occasions, one has no track of number of messages beeping on their mobile phones. Announcing latest offers and discounts, informing about the ongoing sale, are some of the usual messages that are received by customers. In a way, one can promote their services to masses at large. Instant and cost-effective, promotional SMSes have the charm to attract audience.
Has anyone wondered how these promotional SMS service target their audience or how they market their product via texting? Here's introducing promotional marketing – the new mantra for SMS marketing. Promoting any product or service via SMS stands a business opportunity for a marketer. It is one of the effective tools to capture new leads.
But Promotional marketing using SMS tool varies from business to business groups. Right from retail to FMCG, real estate to educational institutes, Medical care to finance, Media and IT and ITES Industry, SMS campaigning differs accordingly. It is very essential to understand your core audience and then promote your product.
These promotional SMSes convey information about any upcoming events or launches in your locality. They also do communicate any offers or discounts on specific product which are of customer's interest. From the point of marketer, it is very important to gather the right customer database. One has to adhere to all the necessary security measures while capturing consumer database. Proper detailing helps one to maintain long term and fruitful business relationship.
SMS marketing is rapidly gaining popularity among promoters. With its ace features, one can rest assure that in no time soon, this marketing technique is going to perish in the market.
Check out Promotional Marketing SMS Plan and Transactional Route SMS Plan for your SMS Marketing at https://www.smsgatewaycenter.com/pricing/
---
Save this interesting page on your favorite Social Media
---