In today's fast-paced business landscape, word-of-mouth marketing remains a potent tool for attracting new customers. It's no secret that people trust recommendations from friends and family more than any other form of advertising. Leveraging this trust can be a game-changer for your business. Enter the world of referral programs, a dynamic strategy that allows your existing customers to become brand advocates.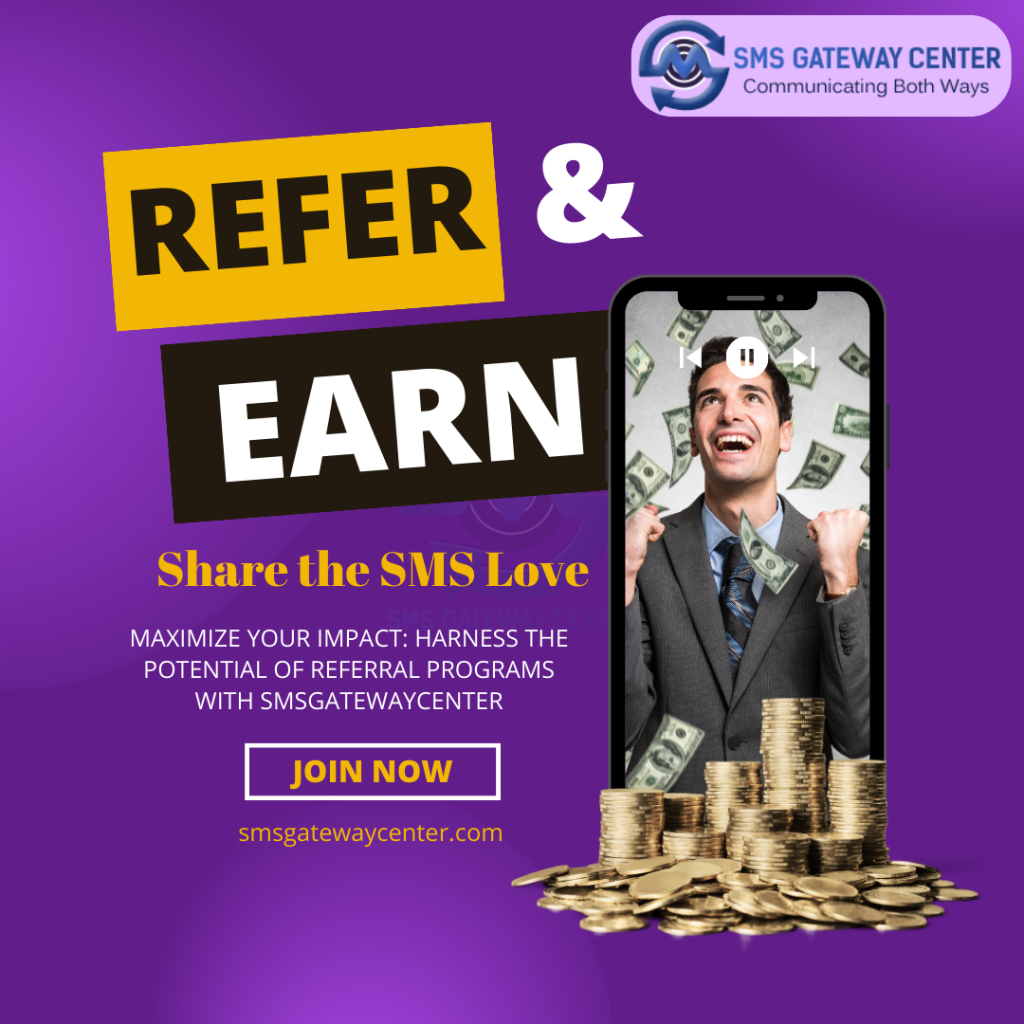 What is a Referral Program?
A referral program, often dubbed "Refer & Earn," is a strategic approach to encourage your loyal customers to spread the word about your products or services. It's about rewarding your customers for becoming your brand's cheerleaders and bringing new customers into the fold. The concept is simple: your customers refer someone to your business, and in return, they receive incentives, discounts, or other rewards.
Why Do Referral Programs Matter?
Referral programs are more than just a trendy marketing tactic; they're a proven method for driving growth. Here's why they matter:
Trust and Credibility: When a customer refers a friend or family member, it's a vote of confidence in your business. The referred individual is more likely to trust your brand.
Cost-Effective: Acquiring new customers can be expensive. Referral programs leverage your existing customer base to bring in new business, saving you marketing dollars.
Loyalty Boost: When customers participate in your referral program, they become more emotionally invested in your brand. They're not just customers; they're brand advocates.
Faster Growth: Referral programs can drive rapid customer acquisition. They tap into social networks and communities, spreading the word faster than traditional marketing.
Win-Win: It's a win for both referrers and referees. Referrers enjoy rewards, while referees get introduced to a product or service they might genuinely love.
The SMS Advantage
Now, let's talk about why SMS (Short Message Service) is a game-changer for referral programs. In the age of smartphones, text messages are among the most personal and immediate communication channels. People carry their phones everywhere, and they're more likely to read a text message promptly than open an email or visit a website.
Imagine this: your customer receives an SMS from your business, inviting them to join your referral program. It's concise, engaging, and easy to act upon. They decide to participate, refer a friend, and both receive a discount on their next purchase. This entire interaction happens seamlessly through text messages, with minimal effort.
How SMSGatewayCenter Enhances Referral Programs
At SMSGatewayCenter, we understand the power of SMS in driving successful referral programs. Our platform allows you to:
Automate Referral Invitations: Easily send personalized referral invitations via SMS to your customers, complete with unique referral links.
Real-time Notifications: Keep referrers informed about their program progress and reward status with real-time SMS notifications.
Seamless Customer Experience: SMS ensures a frictionless referral experience for both referrers and referees.
Analytics and Tracking: Gain insights into the performance of your referral program through SMS campaign analytics.
Conclusion
Referral programs are a strategic force to be reckoned with in the world of marketing. When combined with the immediacy and personal touch of SMS, they become even more potent. Harness the power of word-of-mouth marketing and the convenience of SMS with SMSGatewayCenter to supercharge your referral program and drive remarkable growth.
Ready to supercharge your referral program with SMS? Join SMSGatewayCenter today and let your customers "Refer & Earn: Share the SMS Love."
Learn more about referral programs and SMS marketing at SMSGatewayCenter Blog.
---
Save this interesting page on your favorite Social Media
---