When it comes to outstanding payment reminders, many retailers are unaware of the benefits that come with using an SMS solution. After all, why would a business use an SMS solution to remind their customers about outstanding payments? The answer is simple: It's one of the best ways to ensure outstanding payments are never forgotten. Read on for more insight on how you can get started with a text message-based outstanding payment reminder, and how your business can start seeing outstanding payments increase immediately.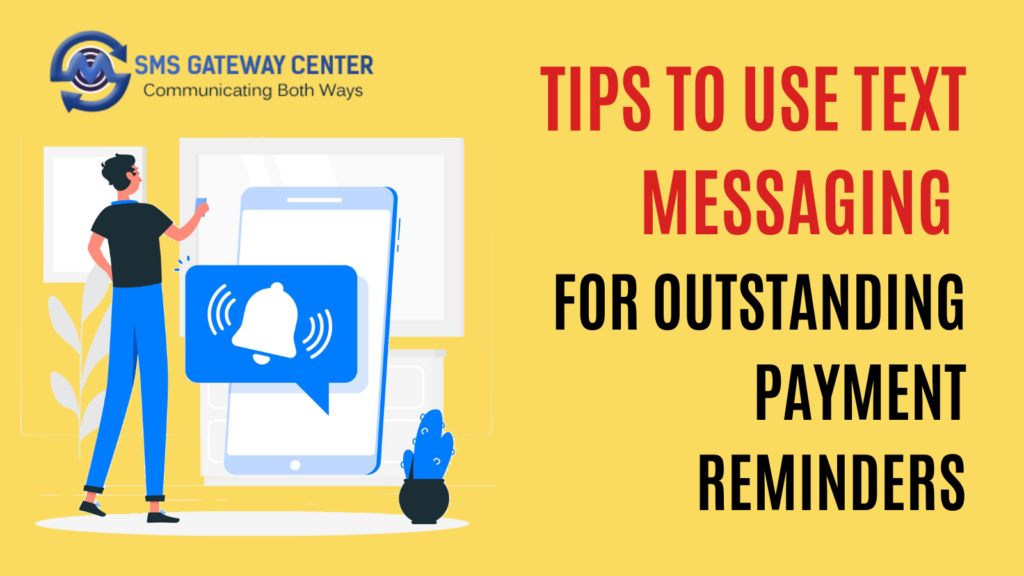 Texting is the Most Effective Reminder Method
There are many ways to remind a customer about an outstanding payment, but one of the most effective is text messaging. To be specific, SMS marketing is the best way to reach your customers. It is estimated that 97% of text messages are opened, which is a huge difference to other types of communication. When compared to emails (around 25%), or even phone calls (around 10%), it's clear that text messaging is extremely effective at reaching your customers.
SMS has a 97% Open Rate, so you'll Reach your Audience
As outlined above, the open rate for text messages is 97%. This means that, when you send an outstanding payment reminder as a text message, you can be almost certain that your customers will receive it. The main reason for this high open rate is that text messages take almost no effort to engage with. You simply have to be in the customers' phone number, and they will receive your message as soon as they have finished their current activity.
Text Messaging can be Automated and Personalized
Text messaging is all about automation. As soon as one of your customers has an outstanding payment, you can automatically send them a text message. To make the message even more effective, you can also include personalized greetings, specific instructions, and more. For example, you could create a greeting that lets your customers know who they are dealing with, and remind them of the outstanding payment.
Conclusion
Outstanding payments can be difficult to track, which is why bulk SMS solutions are an effective solution. Text messaging is the best way to reach your customers, and it can be automated, personalized, and sent at the perfect time. When it comes to outstanding payments, text messaging will make it easier than ever to follow up with your customers.
---
Save this interesting page on your favorite Social Media
---