Are you thinking about how to use the Shopify CRM with SMS Messaging for your business? You've heard a lot about it, but you still don't know how it will help you. Are you wondering how it helps? Well, this blog post is for you! If you are reading this post, chances are that you are trying to figure out how to use the Shopify CRM with SMS Marketing effectively. It's not as tricky as it sounds. Whether you're reading this article because your boss asked you to find ways to improve efficiency or because you want to help your business grow by making new customer connections, keep reading. We have some great tips (and even some VENDEND ideas!) on how to use the Shopify CRM with SMS Marketing and make things better than they have ever been before.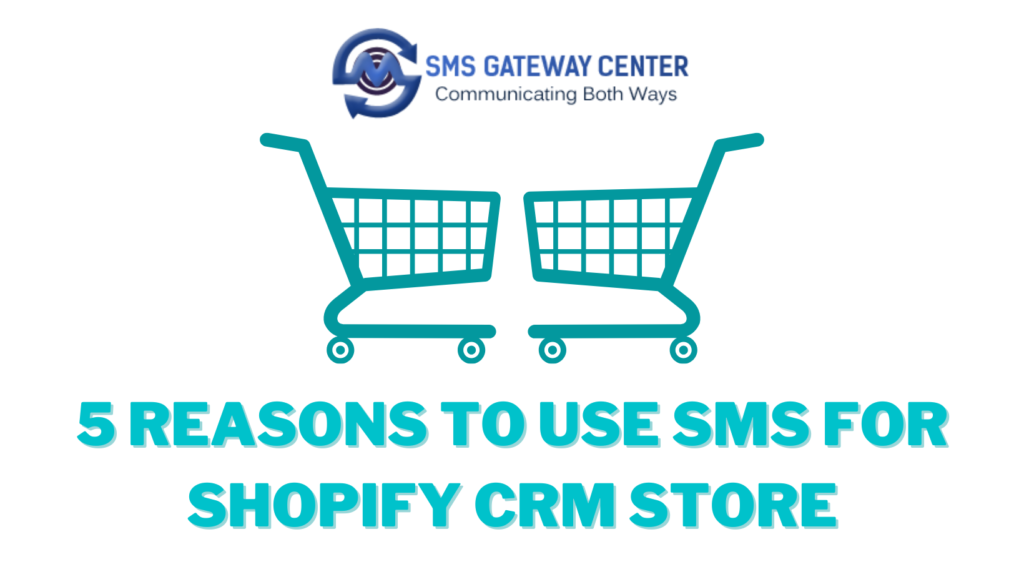 What is Shopify CRM?
CRM stands for "customer relationship management". In the context of business, CRM is a software tool that helps you manage your customers and communications. Shopify is a commerce platform that allows anyone to set up an online store and sell their products. Merchants can also sell their products. Merchants can also sell their products in person with Shopify POS.
Why Use SMS for Shopify CRM?
SMS is an effective communication channel for businesses. In fact, according to a recent report, SMS is one of the most effective tools for customer engagement. Out of all the channels that companies use to interact with their customers, SMS is the most likely to keep them coming back. It's been shown that businesses that use SMS marketing can see up to a 20-48% increase in ROI. Shopify CRM with SMS can help your business save time, increase sales, grow its customer base, and reach a larger audience. SMS marketing is highly flexible and scalable, so it can be used in a variety of situations. You can also use SMS as a Shopify CRM tool to onboard new customers. It's important to have a strategy to follow up with new customers to keep them engaged with your brand.
Feature Highlights
The use-cases that SMS Gateway Center's Shopify store App is live with are: (not limited to)
Order confirmation
Order Shipment notification
Abandoned checkout notification
COD Order notification
Order cancellation notification
Feedback Collection
Event Highlights
You can trigger SMS notifications when users make an activity on Shopify store site:
A user adds an item to the cart and proceeds to checkout after filling in the details and abruptly ends the session or quits the checkout. OR / AND
A user adds a list of items to the cart, completes the checkout, and completes the payment. (Online Payment & COD) OR / AND
The Order fulfilment has been initiated, and the item has been shipped.
Cancels an order via the Shopify store website
The Shopify store triggers a message intending to seek feedback for the purchase experience from the end-user post order completion.
SMS Gateway Center captures such events from the Shopify store and sends out the above-mentioned event notifications via an active integration between Shopify and SMS Gateway Center via the connector App.
Conclusion
If you're still wondering about the advantages of using Shopify CRM with SMS, here's a quick recap. Shopify CRM with SMS can help businesses achieve increased sales, better customer retention rates, and more effective customer engagement. If you want to implement this strategy, here are some tips to help you get started. Now that you know what Shopify CRM is, why you should use SMS for Shopify CRM, and how you can implement this strategy, it's time to put these tips into action. Use these tips to help you improve your business.
---
Save this interesting page on your favorite Social Media
---